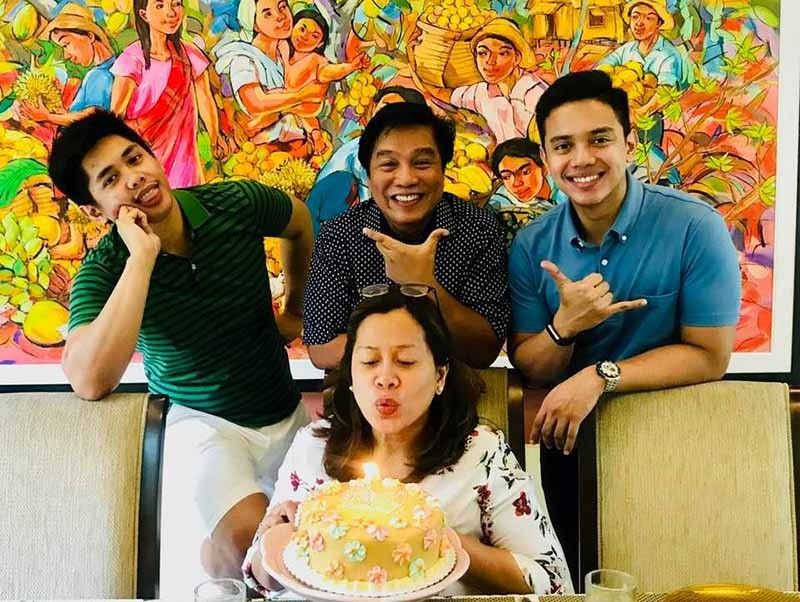 In a post in early December, AKO Bicol Party-list Rep. Rodel Batocabe greeted his wife Gertie, whom he called "the only girl in the family who is always quietly behind her boys all year round," a happy birthday.
Rep. Rodel Batocabe's Facebook page
Happy day turns tragic as Batocabe murdered on wedding anniversary
LEGAZPI CITY, Philippines – A Christmas gift-giving event turned into a nightmare in Daraga, Albay on Saturday afternoon when runaway murderers shot Rep. Rodel Batocabe (AKO Bicol Party-list) on the day that was also his wedding anniversary.
Hours after the incident, Batocabe's wife Gertie posted photos of her and her husband on vacation and revealed that the lawmaker was killed on their wedding anniversary.
"Today is our wedding anniversary, you were going to pick me up at 4PM," the Facebook post read.
Gertie said that she and Batocabe were supposed to celebrate their special day at a party organized for patients who need dialysis at the Bicol Regional Training and Teaching Hospital in Legazpi City, Albay,
"I was waiting for you, instead I got the call," Gertie said.
"I will always have these in my heart, despite how busy you were, for my 50th birthday you took me to a place off-grid just to strike it off my bucketlist. I will never understand your world. Come back in my dreams Bá. Thank you my love," she added.
Batocabe was about to board his vehicle after attending a gift-giving event for senior citizens and persons with disability in Barangay Burgos when masked men approached and shot him and his aide, SPO1 Orlando Diaz, at close range.
The 52-year-old lawmaker sustained eight gunshot wounds while his bodyguard sustained six, according to police.
Seven senior citizens were also injured during the ambush and were rushed to Ago Medical and Educational Center Hospital in Legazpi City. But Batocabe and his aide were pronounced dead on arrival.
Batocabe had frequently shared photos honoring his wife Gertie on Facebook.
"To the only girl in the family who is always quietly behind her boys all year round, and only takes centerstage this day, happy birthday! We love you!" one of Batocabe's Facebook posts in December read.
Batocabe and his wife Gertie have two sons, Justin and Marc Raphael.
Batocabe was running for mayor of his hometown Daraga, Albay in the 2019 midterm elections. He was serving his last term as a congressman of AKO Bicol party-list.
His eldest son Justin, also a lawyer, filed his certificate of candidacy at the Comelec office last October as second nominee of the party-list in the 2019 polls.
Batocabe finished his Economics and Law degrees with honors at the University of the Philippines in Diliman, Quezon City. He also took his Master's in Public Administration from the state university.
He was also the president of the Party-list Coalition in the House of Representatives and became a member of several House committees, including Justice, Ways and Means, Transportation, Natural Resources, Games and Amusement, Tourism, Housing and Urban Development, and Health.
Batocabe's remains will lie at Arcilla Hall of Bicol University in Daraga, Albay.
A memorial service is also planned on January 14 at the House of Representatives, Batasan Complex to allow people to pay their last respects to the lawmaker.
Batocabe was the first congressman killed under the administration of President Rodrigo Duterte.
In October, Malacañang and the Philippine National Police blamed political season on the recent killings of local government officials especially before elections.