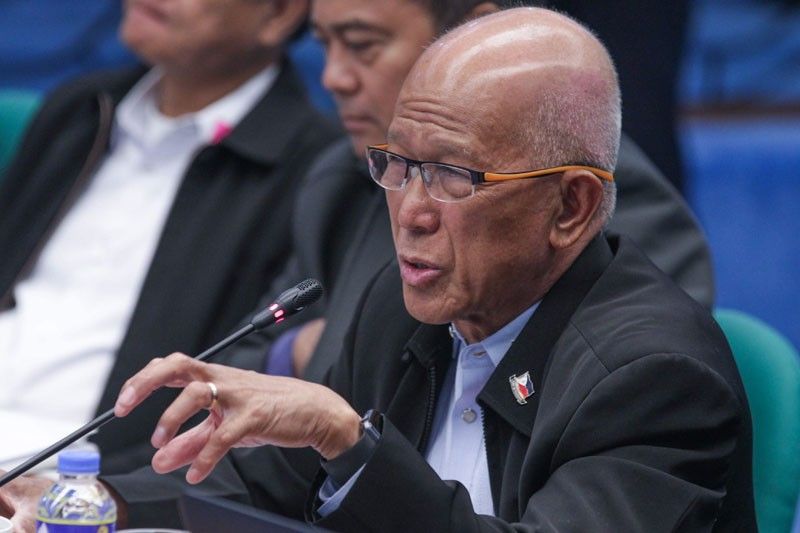 Defense Secretary Delfin Lorenzana said the first frigate will be delivered in 2020 and the other in 2021.
Geremy Pintolo
New Navy ships to be named after Jose Rizal, Antonio Luna
Jaime Laude
(The Philippine Star) - December 21, 2018 - 12:00am
MANILA, Philippines — Two Navy missile-firing frigates now being built in South Korea would be named after the country's heroes – BRP Jose Rizal and BRP Antonio Luna, the defense department announced yesterday.
Defense Secretary Delfin Lorenzana said the first frigate will be delivered in 2020 and the other in 2021.
Lorenzana said it is just right for the Navy's new frigates to be named after two of the country's patriots.
Rizal is the country's national hero for his writing against the abuses committed by Spanish colonial authorities, thus inspiring the Philippine revolution.
Luna is known for his staunch resistance against the Americans during the Philippine-American War.
Construction for the missile-armed frigates is proceeding smoothly, Navy chief Vice Admiral Robert Empedrad said.
"(Construction of) our frigates is moving forward, it will be coming on February or March 2020. It's all systems go and we should be very happy for our country," Empedrad said.
Keel-laying for the frigate was done last Oct. 16 in Ulsan, South Korea, while steel-cutting for the second ship was conducted last Sept. 17.
The Korean firm HHI is expected to lay the keel of the second frigate by the first quarter of 2019.
The Philippines and HHI signed a P16-billion contract for two missile-armed frigates, with another P2 billion set aside for weapons systems and munitions.
While still building their respective capabilities, the Navy and the Philippine Air Force (PAF) are continuously conducting routine air and maritime sovereignty patrols over the West Philippine Sea.
Lorenzana made this known yesterday amid the silence of the Armed Forces of the Philippines (AFP) of its ongoing sea and air operations in the disputed region.
"We will still continue with our activities there, we conduct regular patrols. We will also continue strengthening our islands. Our people at the Sierra Madre will still be there. Nothing has changed with our troop rotation and resupply operations," Lorenzana said, referring to the grounded ship at Ayungin Shoal.
Soldiers deployed on the country's nine occupied outposts in the disputed Spratlys are supplied with provisions, specifically food, water and medicine, on a regular basis.