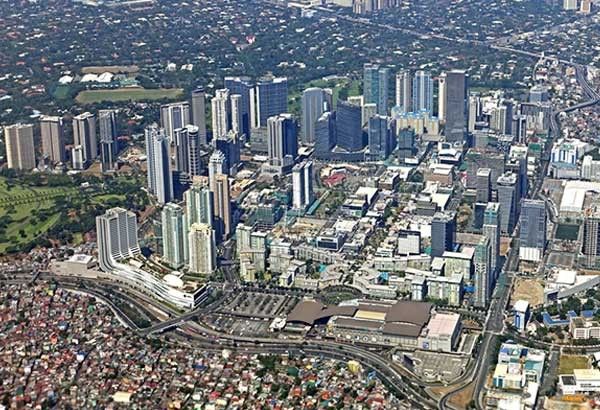 The SC recently formally purchased a 21,463-square meter property located at the former Philippine Army Security Escort Group area where its new state-of-the-art complex will rise through a deed of absolute sale with the Bases Conversion Development Authority (BCDA) last Tuesday.`
File
Supreme Court purchases BGC land for new complex
Edu Punay
(The Philippine Star) - December 19, 2018 - 12:00am
MANILA, Philippines — The transfer of the Supreme Court (SC) compound from Manila to Bonifacio Global City in Taguig City is on track.
The SC recently formally purchased a 21,463-square meter property located at the former Philippine Army Security Escort Group area where its new state-of-the-art complex will rise through a deed of absolute sale with the Bases Conversion Development Authority (BCDA) last Tuesday.`
Chief Justice Lucas Bersamin personally handed over to BCDA president and chief executive officer Vivencio Dizon the check amounting to P1,044,021,642.86 as full payment for the purchase of the property.
"We are a step closer to finally realizing our common dream to have a place we can call our own. This milestone is made possible by the sustained collaboration and consultation among the parties present today," the SC chief said in a statement.
The SC compound on Padre Faura Street in Manila is owned by the University of the Philippines.
Bersamin and Dizon also signed a memorandum of agreement (MOA) with Public Works and Highways Secretary Mark Villar for the construction of the access road going to C5 Road, and another MOA with Megaworld senior vice president Kevin Tan for the access road from the SC property to Campus Avenue in the McKinley area.
Bersamin said the signing "is a very momentous event for the Supreme Court because this will signal now the final move to another place where (the SC) will be considered the owners."
"We understand that there are still so many things to be done and a lot of challenges to be hurdled. Nevertheless, with your continued cooperation and unwavering support, we will one day soon see all the hard work come to fruition," the Chief Justice said.
The construction of the new SC complex is covered by a P3.29-billion multi-year obligational authority.