Sandiganbayan defends grant of bail to Imelda Marcos
December 4, 2018 | 12:00am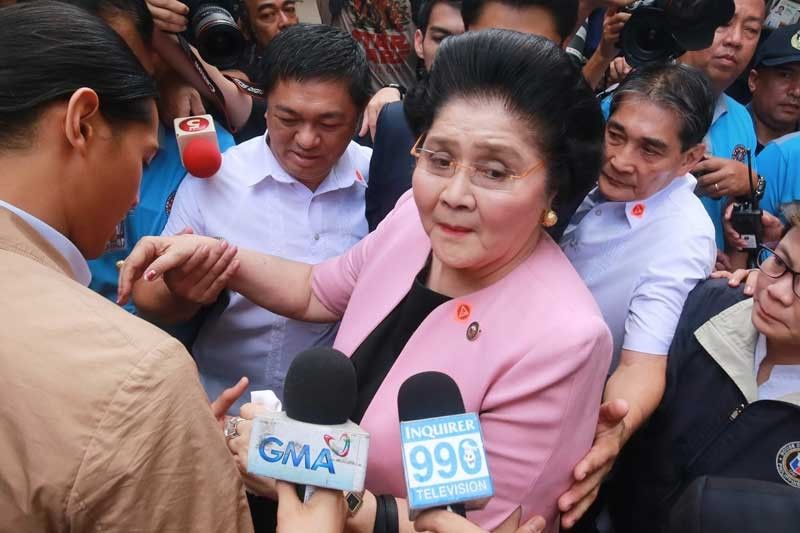 MANILA, Philippines — Old age and supposed frail health condition were the primary considerations of the Sandiganbayan for allowing former first lady and incumbent Ilocos Norte Rep. Imelda Marcos to post bail while she is appealing her conviction on seven counts of graft for funneling public funds to private foundations she created in Switzerland.
In its minute-resolution dated Nov. 28, the dispositive portion of which was released to the media only yesterday, the anti-graft court's Fifth Division said the Office of the Ombudsman's prosecution panel failed to present any valid circumstance that would justify why Marcos should be denied her right to post conviction bail.
The Fifth Division also cited the Supreme Court (SC)'s August 2015 ruling allowing former senator Juan Ponce Enrile to post bail for his plunder case in connection with the pork barrel fund scam on the ground of "advanced age and for health reasons."
"Taking into account primarily the fact that she is of advanced age and for health reasons, consistent with the doctrine in Enrile vs Sandiganbayan, bail is allowed for these seven cases," the Fifth Division's ruling read.
The Fifth Division pointed out that as the grant of bail becomes discretionary following the conviction of an accused, the prosecution must present circumstances to justify the bail's denial in accordance with Section 5, Rule 114 of the Revised Rules of Criminal Procedure.