PAO chief insists Kian case not EJK
December 2, 2018 | 12:00am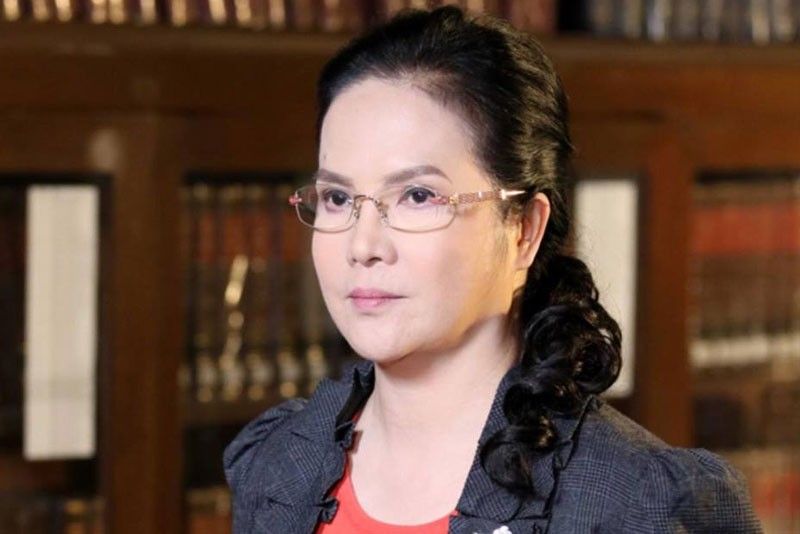 MANILA, Philippines — The case of 17-year-old Kian delos Santos should not be considered an extrajudicial killing (EJK) even as the three police officers tagged in the murder were found guilty by the court, according to Public Attorney's Office (PAO) chief Persida Acosta.
In an interview with One News' "The Chiefs" on Friday, Acosta said the PAO and other investigating bodies like the National Bureau of Investigation (NBI) as well as the court would not be able to deliver justice if Kian's murder was state-sponsored.
Acosta said the guilty verdict against Police Officer 3 Arnel Oares and PO1s Jeremias Pereda and Jerwin Cruz is proof that the country's officials are not condoning merciless killings.
Caloocan Judge Rodolfo Azucena Jr. found Oares, Cruz and Pereda guilty of killing Kian during an anti-illegal drug operation on Aug. 16, 2017, but cleared them of charges that they planted drugs and a gun on the victim to make it appear he was a drug suspect who engaged them in a shootout.
Acosta issued the statement a day after human rights lawyers said that the verdict against the accused is proof that extrajudicial killings exist in the country.
Far Eastern University law dean Melencio Sta. Maria Jr. and Gil Antonio Aquino of Center for International Law (Centerlaw) told "The Chiefs" on Thursday that the police officers could have been emboldened by President Duterte himself, who they said is fond of threatening to kill criminals in his speeches.
"You can inspire people to do certain acts through certain declarations, unofficially or inadvertently, and if expressions come from one of the highest officials of the land, you embolden people below you. That is the danger," Sta. Maria said.
"President Duterte is fond of saying, 'I will kill you.' It coincides with what's happening now on extrajudicial killings," he added.
But Acosta believes otherwise.
"If this is state-sponsored, PAO cannot investigate, PAO cannot file cases against state actors in these killings. The NBI cannot go with us to investigate. The judges will not be able to hear the cases. There will be no verdict. For us public attorneys, this is not state-sponsored, otherwise, I will receive a call from up there to stop investigating," Acosta said.
She raised the possibility that Kian's killers attempted to sabotage President Duterte's war on drugs, citing footage of a closed-circuit television (CCTV) camera installed at the crime scene showing the police officers accosting the victim as if they were trying to make a "scene."
"Why would these police officers do that act of accosting a child unarmed? They made a scene. They knew there was a CCTV. There were many people playing basketball at the time. Why would they do that if they have good faith to uphold the legitimacy of the drug war?" Acosta said.
"I can sense a sabotage. The drug war of the state has a noble mission – to protect the entire Filipino people against the heinous crimes being committed by drug addicts. But there are some elements trying to destroy the mission of the President," she added.
Aquino said his work as a rights lawyer for several families of victims of EJKs only proves that there are police abuses in the drug war.
"This proves that there is EJK, which was what we have been suspecting all along… We have on the ground affidavits of victims. When we talk to victims, we see patterns emerging. We don't even have to look at the words of the President to see potential abuses," he said.
Acosta said the President's call on police officers to "kill" drug suspects was only meant to instill fear among criminals.
"When the President says, 'I will kill you,' for me, that is just a parable, so the people will be afraid of committing a crime. It does not mean he is telling the police to kill without mercy," she said.
Meanwhile, rights group Karapatan said there are 196 documented cases of extrajudicial killings nationwide as of this month. – With Rhodina Villanueva