Countdown to SEA Games 2019 starts
December 2, 2018 | 12:00am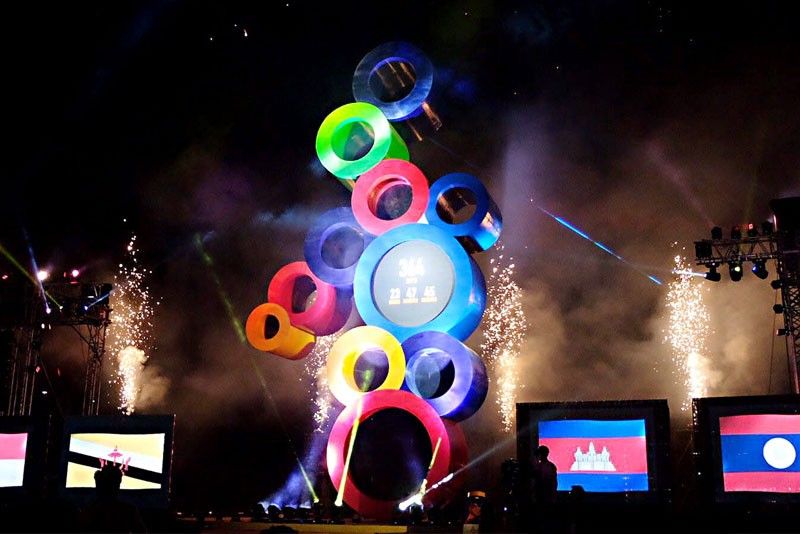 CLARK FREEPORT, Pampanga, Philippines — Traffic stood still for hours in the cities of Angeles and Mabalacat as the countdown for the 30th Southeast Asian Games (SEA Games) 2019 was launched here on Friday night with the unveiling of the SEA Games logo and clock at the Bayanihan Park.
"The activation of this countdown clock represents our optimism for a future that is full of promises. It symbolizes the common aspirations of our Southeast Asian family for a stronger regional community that is bound by friendship, camaraderie, cooperation and teamwork," Executive Secretary Salvador Medialdea said in his speech.
The next 365 days will be challenging for the Philippines, the Malacañang official said, as the nation prepares to host the biggest sports event in the region.
"We are confident that the Philippine SEA Games Organizing Committee with the help of the Philippine Sports Commission and the Philippine Olympic Committee will hurdle all obstacles along the way," Medialdea said.
Medialdea said the Philippines' hosting of the event comes at a time when the government has embarked on an ambitious infrastructure development program.
"From our seamless network of highways that traverse the plains of Central Luzon to the Clark International Airport to the world class facilities that we erected for the games, we can confidently claim that the Philippines is indeed ready to become a regional hub of international sporting events," he said.
This is also a time for the Philippines to show the rest of the world the warm Filipino hospitality and drive to excel in various sports, Medialdea said.
"It is indeed a chance for our athletes to compete and at the same time forge lasting friendships with their counterparts from other countries," he added.
The Bases Conversion Development Authority (BCDA) said the countdown ceremony was "a time-honored tradition of the SEA Games to signal the start of a series of activities, functions and gatherings leading to the opening of the 30th SEA Games in 2019."
"The logo – 11 colored linked rings – brings together and incorporates the 11 participating countries laid out in the likeness and figure of the Philippine map," the BCDA said in a statement.
The 30th SEA Games will be held from Nov. 30 to Dec. 11 next year.
A total of 9,840 athletes will compete in 529 events of 56 sports in 47 venues in three competition hubs here at Clark and at Subic and Metro Manila.
The BCDA said the opening ceremonies will be held at the 55,000-seater Philippine Arena in Bocaue, Bulacan on Nov. 30 while the closing ceremonies will be at the 20,000-seater Athletics Stadium at New Clark City in Capas, Tarlac.
The theme "We Win as One" encapsulates unity, togetherness and singularity of purpose and the desire to work together in a diverse community to achieve peace, progress and inclusivity, the BCDA added.