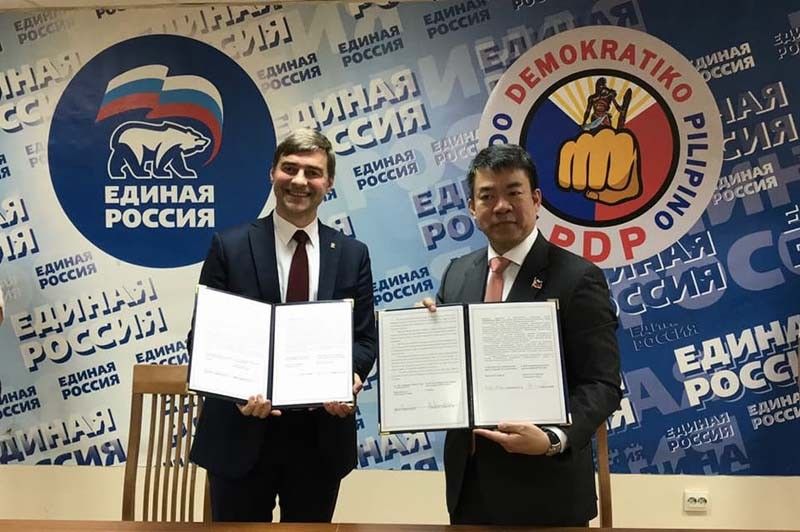 Aquilino "Koko" Pimentel III said the group should respect the decision of the Comelec, which found his PDP-Laban party to be "legitimate and official."
File
Pimentel warns rivals: Stop using PDP Laban
MANILA, Philippines — Re-electionist Sen. Aquilino "Koko" Pimentel III yesterday warned politicians who will insist on being part of the Partido Demokratikong Pilipino-Laban (PDP-Laban) political party that they will face criminal charges after the Commission on Elections (Comelec) ruled in the party's favor.
Pimentel said the group should respect the decision of the Comelec, which found his PDP-Laban party to be "legitimate and official."
"Our advice is to file charges against those who are pretending to be members of the party. If we hear about them insisting on being members of PDP-Laban, we will correct that. If they don't stop, we will sue them," Pimentel said in Filipino in an interview over radio dwIZ.
The PDP-Laban will furnish all its members copies of the Comelec decision for proper dissemination, according to Pimentel.
In a five-page resolution promulgated on Nov. 21 and released the other day, the Comelec recognized the sworn information update statement and the list of authorized signatures filed by Pimentel for the May 13, 2019 midterm elections.
The Comelec also took "judicial notice" of the fact that in the 2016 polls, Pimentel, as PDP-Laban's national president, was the one with the authority to submit the list of authorized signatures for the party.