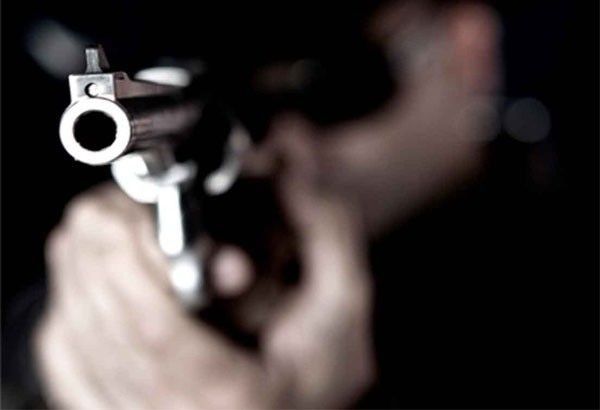 The NUPL noted that Ben Ramos "was for the longest time the 'go-to' pro-bono lawyer of peasants, environmentalists, activists, political prisoners and mass organizations in Negros."
File
CHR dispatches team to probe human rights lawyer's killing
MANILA, Philippines — The Commission on Human Rights said that its regional office has dispatched a Quick Response Team to probe the killing of lawyer Benjamin Ramos.
CHR spokesperson Jaqueline de Guia called on the government to immediately work to determine the perpetrators in Ramos' killing and "proceed with active measures that would protect the safety of human rights defenders who continue to serve this country's most vulnerable and marginalized."
Ramos, a 52-year-old lawyer and one of the founding fathers of the National Union of Peoples' Lawyers, was gunned down by motorcycle-riding men on Tuesday night.
The NUPL said that Ramos was then just taking a break after working on his pro-bono cases when he was shot by unidentified men. He was declared dead at the hospital. He sustained three gunshot wounds at the right back side and left upper chest area of his body.
De Guia noted that Ramos was one of the persons red-tagged in a poster as a member of the Communist Party of the Philippines-New People's Army-National Democratic Front.
The Commission stressed that the slain lawyer's affiliations are irrelevant as "Ramos continues to be a human and a Filipino whose rights was supposed to be protected by the government, including his right to human life."
'Blow to human rights'
The NUPL lamented the loss of Ramos, who they hailed for being "for the longest time the 'go-to' pro-bono lawyer of peasants, environmentalists, activists, political prisoners and mass organizations in Negros." He was also one of the lawyers who assisted the kin of the sugarcane farmers killed in Sagay last month as part of the Quick Response Team.
The Human Rights Watch, for its part, slammed Ramos' killing as a "further indictment of the impunity that has worsened under the administration of President Rodrigo Duterte."
"It is a blow to the human rights movement in the country. We demand a partial investigation into Ramos' murder and the many other attacks against lawyers in the Philippines and that the authorities bring the perpetrators to justice," the HRW added.
The NUPL noted that Ramos is the 34th lawyer killed since the administration of President Rodrigo Duterte. He was the "24th member of the profession and 8th in the Visayas," excluding prosecutors and judges who were also targeted in the killings.
The Integrated Bar of the Philippines, last February, created a task force to look into the killings of lawyers. In a resolution last February 23, the IBP board of governors authorized their national president, Abdiel Dan Elijah Fajardo, to appoint the chairman and four members of the panel "to investigate, document, prosecute or assist in the prosecution of cases involving the murder or violent assault against the members of the Bar and/or their families."