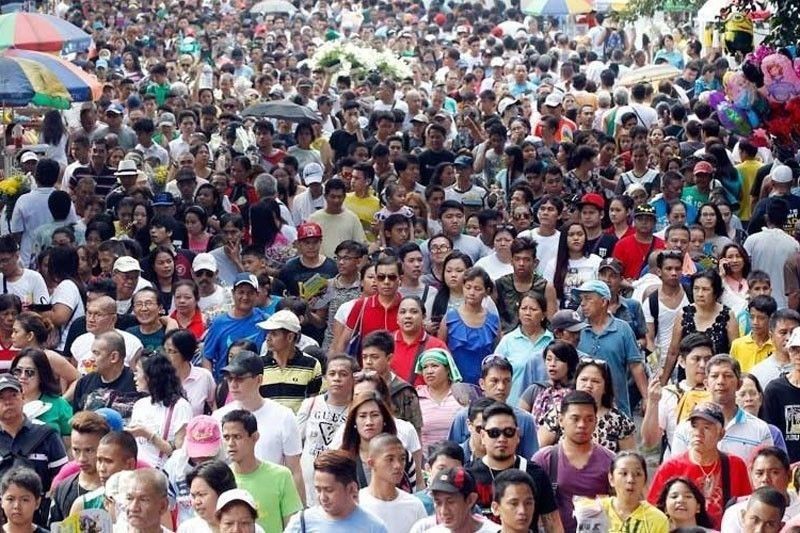 Currently, the global population is estimated at 7.6 billion.
File
Global population to grow by 2.2 billion in 2050
MANILA, Philippines — By 2050 the world's population is predicted to increase by 2.2 billion, with sub-Saharan Africa accounting for more than half of the anticipated growth, a recent report of the United Nations Population Fund (UNFPA) said.
Currently, the global population is estimated at 7.6 billion.
Based on UNFPA's "The State of World Population 2018" report, sub-Saharan Africa will contribute 1.3 billion in the global population increase due to its "continued high fertility."
"Although the fertility transition is under way in sub-Saharan Africa, it is progressing more slowly than in other regions," the report said.
It said that fertility has dropped slightly throughout the region during the past 50 years, significantly so in some parts of the continent but since then has stalled in a number of countries.
If the predictions are correct, Africa's share of the world population will increase from 17 percent in 2017 to 26 percent in 2050.
Continued high fertility means that the increase in the number of younger people in the future will make it more difficult for countries to ensure access to quality education and health care, and for economies to generate sufficient opportunities for the young people entering the labor market.
The report said the power to choose the number, timing and spacing of children can bolster economic and social development.
"The historic transition to lower fertility has emerged through people claiming their right to make choices about their reproductive lives and to have as few or as many children as they want, when they want," the report said.
It said no country could claim that its citizens enjoy reproductive right at all times. Most couples cannot have the number of children that they desire either because of lack of economic and social support to achieve this or lack of means to control fertility.
Worldwide, the unmet need for modern contraception primarily hinders women from choosing smaller families.
In a statement, the UNFPA in the Philippines said the country is the second largest nation among the 10 ASEAN-member states and "its population is fast growing with the highest total fertility rate in the ASEAN."
At present, over half of Filipinos are below 24 years old.
The Philippines was among countries with declining fertility in 1990, but rates went to different directions in 2000.
"For this youthful country to reap a demographic dividend, there is an imminent need to invest more in health, education and employability of young people and on gender equality," Iori Kato, UNFPA country representative in the Philippines, said.
Challenges include the fact that 49 percent of unmarried, sexually active women and 17 per cent of married women have an unmet need for family planning, Kato said, citing the 2017 National Demographic and Health survey revealed.
"Millions of Filipinos would benefit from having the power to choose whether and when to have children, and how many children to have ... If you can plan your family, you can plan your life," he added.