2 to 3 cyclones may hit Philippines before yearend
October 15, 2018 | 12:00am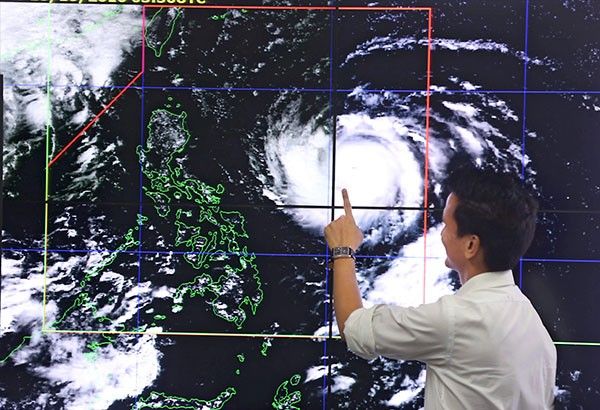 MANILA, Philippines — The Philippines may be hit by two to three more tropical cyclones before the year ends, according to the Philippine Atmospheric, Geophysical and Astronomical Services Administration.
PAGASA earlier warned that most of the cyclones which enter the country in the latter part of the year are "land-falling" or crossing the landmass.
This year, 17 cyclones have hit the country so far.
Located along the typhoon belt in the Pacific, the Philippines is visited by an average of 20 cyclones every year, five of which are destructive, the Asian Disaster Reduction Center said.
Meanwhile, PAGASA said no weather disturbance is expected to affect the country this week.
The intertropical convergence zone or ITCZ, however, will bring cloudy skies with scattered rains over Palawan, Eastern Visayas and Mindanao. The ITCZ is the breeding ground for low-pressure areas, or potential tropical cyclones.
Metro Manila and the rest of the country, meanwhile, will experience fair weather except for isolated thunderstorms in the afternoon or evening.
PAGASA warned against possible flash floods and landslides during severe thunderstorms.
Earlier, PAGASA warned that dry spell to drought conditions are likely to affect most areas of Luzon in the coming months due to the developing El Niño phenomenon.
El Niño refers to above-average sea surface temperatures in the central and eastern Pacific Ocean and is associated with below normal rainfall.