Conservation mascot Maggie launched in Masinloc
September 28, 2018 | 12:00am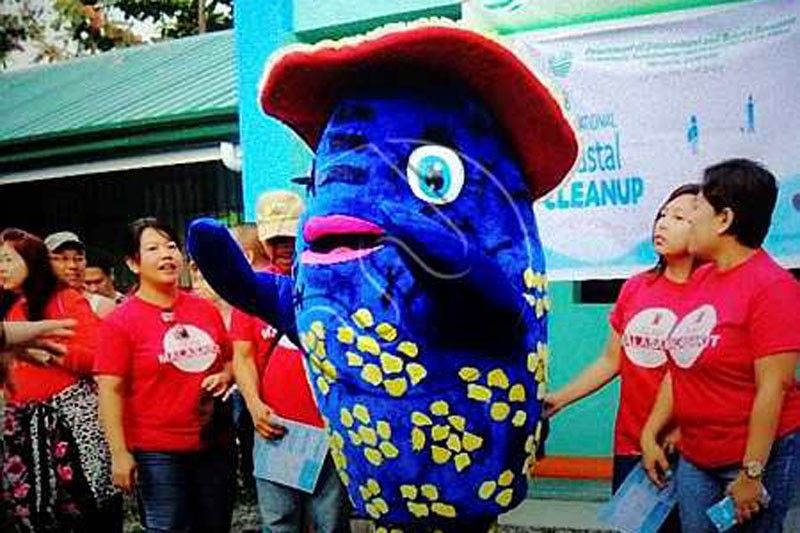 SAN FERNANDO, Pampanga, Philippines — The government has intensified its campaign to protect and conserve the 7,000-hectare Masinloc-Oyon Bay Protected Landscape and Seascape (MOBPLS) located off the coast of Masinloc, Zambales.
The local office of the Department of Environment and Natural Resources (DENR) recently launched in Masinloc a mascot named "Maggie," which it dubbed as a "flagship species" under the Costal and Marine Ecosystem Management Program.
Arthur Salazar, deputy director for technical services of DENR-Central Luzon, said Maggie symbolizes the blue- spotted rabbit fish (Siganus corallinus), a threatened species in the MOBPLS.
"Maggie was named after the pristine Magalawa Island in Zambales. Fishing for this flagship species is now being regulated by the local government unit because of its declining population," he explained.
He said local communities chose the blue spotted rabbit fish to be the flagship species because of its economic and ecological importance, being a major food source and livelihood for fisher folk in the area.
"We have to protect and save our fish resources and other marine life because they are an important part of our ecosystem and as source of food to the increasing coastal population," Salazar said.
Minerva Martinez, chief of the DENR regional conservation division, said Maggie would "promote public awareness on the protection and conservation of coastal and marine resources and would bring unity of purpose in protecting the Masinloc-Oyon Bay."
"Maggie is not just a mascot but is meant to remind us that each of our actions, whether big or small, has an impact on other living creatures. Caring for our oceans and waterways not only benefits us, but a myriad of other living creatures," Martinez said.
The DENR regional office said the MOBPLS was declared a protected area under Republic Act 11038 or the E-NIPAS act, along with 31 other marine protected areas.