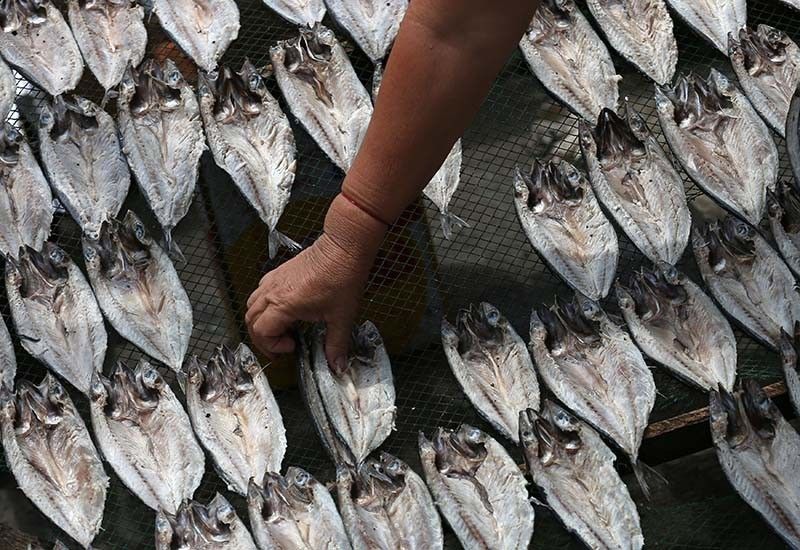 Zamboanga City is known as the Philippines' canned sardines capital, with 90 percent of the sardines being produced in the city.
The STAR/Edd Gumban
Zambo peninsula ready to supply fish to Manila, areas devastated by 'Ompong'
Roel Pareño
(Philstar.com) - September 22, 2018 - 5:40pm
ZAMBOANGA CITY, Philippines — Western Mindanao is ready to supply different types of fish to Metro Manila and parts of Luzon devastated by typhoon Ompong, a fishery official said here.
Isidro Velayo, Bureau of Fisheries and Aquatic Resources regional director, said that the Zamboanga peninsula has plenty of fish supply, which include tamban (herring or sardines), galunggong (round scad), and pelagic fishes like tuna and marlin.
Velayo made the statement as the BFAR is preparing for the observance of the International Coastal Clean-up and Maritime Day scheduled on the fourth Sunday this month.
The BFAR official said the region, especially Zamboanga City which recently experienced scarcity of rice, would like to reciprocate the help extended by other regions.
This southern port city is known as the country's canned sardines capital, with 90 percent of the sardines being produced in Zamboanga City.
The Manila government will be importing about 17,000 metric tons of galunggong to meet the demand of the residents and to help address inflation.
"We can supply Manila. It just a matter of subsidizing the logistics because it is very costly to transport the fish, say to Metro Manila. But I think it's possible option," Velayo said.
According to the BFAR official, Zamboanga peninsula has very sufficient supply of fishes for their constituents.
"For Zamboanga peninsula, we don't have any problem of fish. As a matter of fact we are 200-percent fish sufficient," Velayo said.