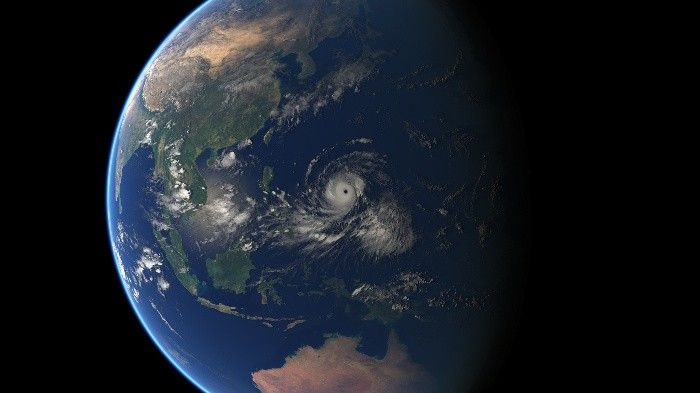 Composite image of Super Typhoon Mangkhut over the Pacific ocean from 06:00 UTC on Wednesday, Sept. 12, 2018.
Copyright EUMETSAT 2018
Stunning but scary: Typhoon Ompong as seen from space
(Philstar.com) - September 14, 2018 - 9:41pm
MANILA, Philippines — Typhoon Ompong (international name: Mangkhut) is the strongest tropical cylone of the year so far. Seasoned weather observers have called it a "beast" of a cyclone with a large diameter enough to cover the major island of Luzon and a portion of central Philippines.
It has also attracted international storm chasers, who hurriedly headed to the northern areas of the country to see the howler up close to gather scientific data despite the risk it poses to life and property.
It is most advisable, however, for most other people to stay far away from it. The national risk reduction agency has estimated that more than 5 million people may be affected by the incoming cyclone.
The enormous, destructive whirl occupies a considerable portion of images of the earth captured from outer space. "Both beautiful and scary," is how one aviation meteorologist from Oxford described it as he posted a video of Typhoon Ompong captured by a Japanese satellite.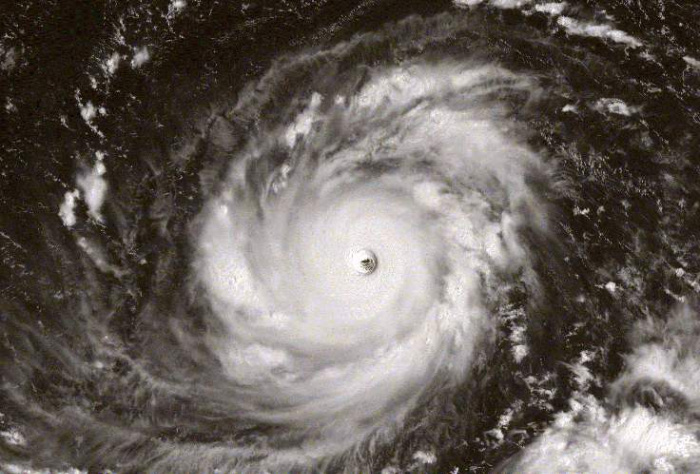 Typhoon Ompong as captured by Japanese Himawari satellite and recorded by the physics department of the University of Oxford.
The European Organisation for the Exploitation of Meteorological Satellites also released a colorful composite image that combines layers of infrared data from its own geostationary satellite as well as of the Japan Meteorological Agency and the United States' National Oceanic and Atmospheric Administration, or NOAA.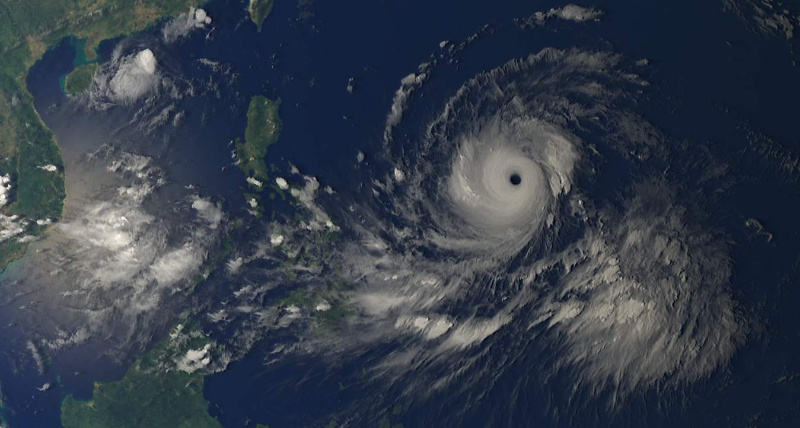 Detail of the composite image released by EUMETSAY on Sept. 12, 2018. (c) 2018 EUMETSAT
The United Kingdom's national weather service, the Met Office, chose to release a rendering of a purplish Philippines with a white outline to show the approximate location of Ompong on September 13. The image is from the NOAA's Regional and Mesoscale Meteorology Branch.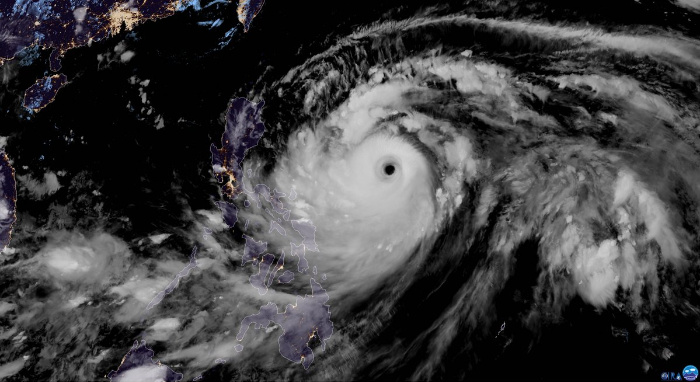 A Sept. 13, 2018 satellite image of Typhoon Mangkut from the Met Office / RAMMB.
The European Commission's Copernicus, the world's largest single earth observation programme to date, released a cyan-hued image of Typhoon Ompong captured by one of its Sentinel satellites.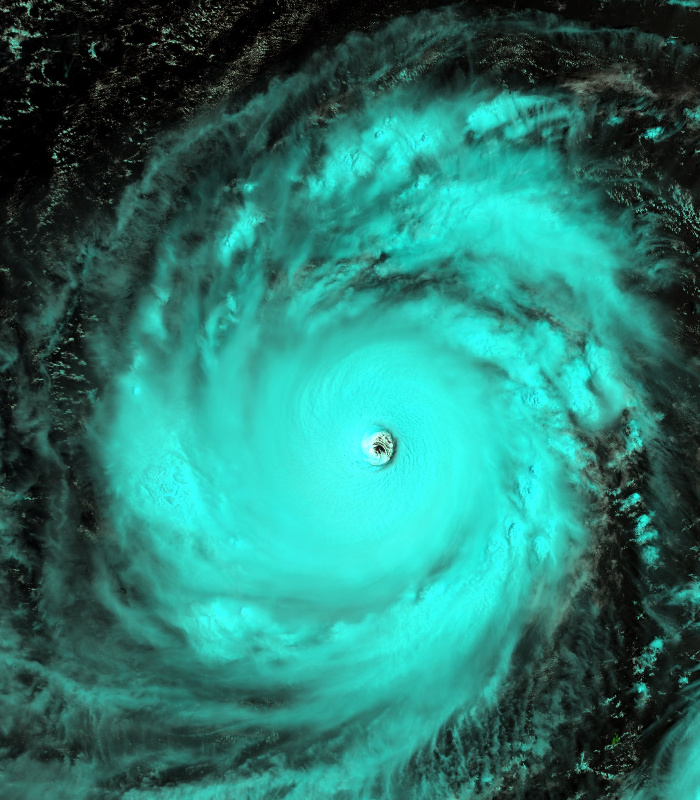 A Sept. 13, 2018 Sentinel satellite image of Typhoon Mangkhut. ESA/Copernicus
NASA's Short-term Prediction Research and Transition Center also documented Ompong as it approached the Philippines' landmass on Friday night. The typhoon was set to make a landfall in a few hours.
The eye of Super Typhoon #Mangkhut as it approaches Luzon Island in the #Philippines. #OmpongPH (JMA Himawari imagery) pic.twitter.com/XwJ5CvUHwF

— NASA SPoRT (@NASA_SPoRT) September 14, 2018
A full-disc image from Japan's state-run weather agency shows the enormity of this cyclone, categorized as a super typhoon by the US Navy's Joint Typhoon Warning Center.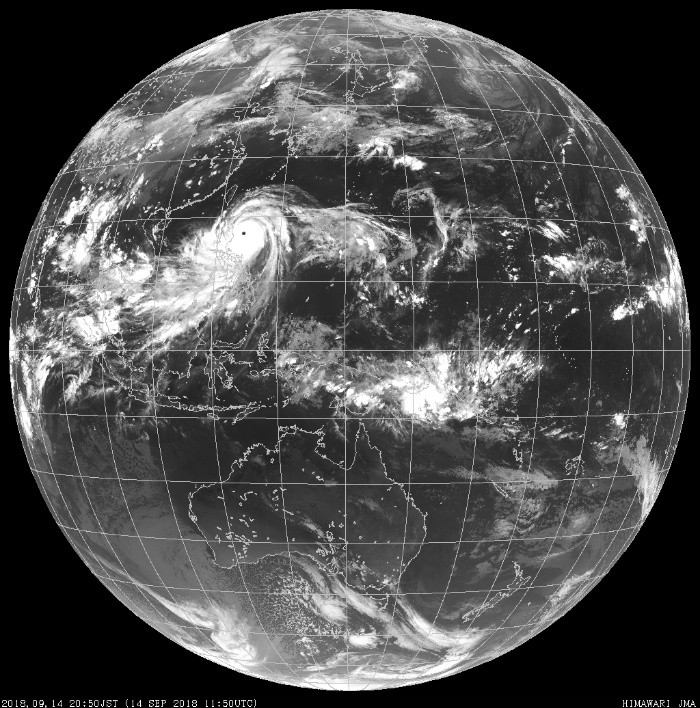 A Sept. 14, 2018 satellite image showing Typhoon Mangkhut making its approach to the Philippines. JMA
Sean Doran, a visual artist focused on science and astronomy, followed the growing weather system as it traversed the Pacific Ocean as early as September 9, days before it entered the Philippine area of responsibility. He put together a video based on satellite captures.