Sison dares Duterte to release 'conspiracy' conversations
September 12, 2018 | 4:30pm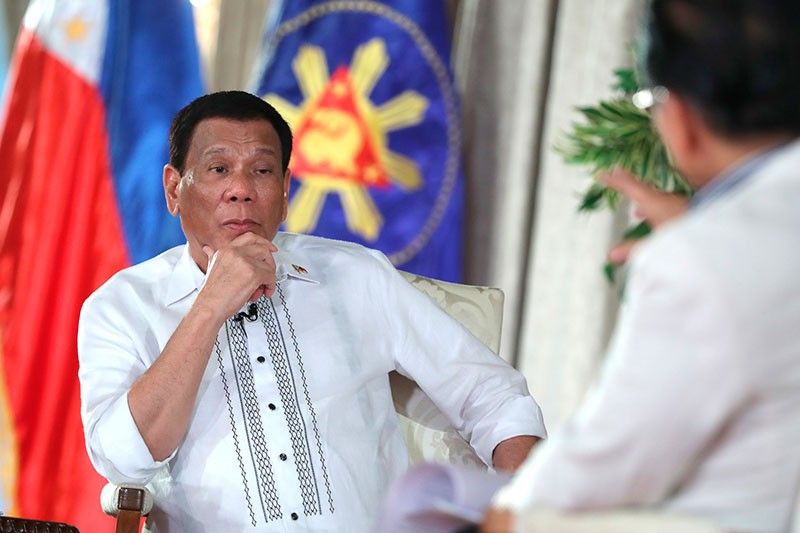 MANILA, Philippines — Communist Party of the Philippines founding chairman Jose Maria Sison on Wednesday accused President Rodrigo Duterte of being a "congenital liar" and an "incorrigible political swindler" over his claims of a conspiracy between communist rebels and a pro-military party list group.
Sison said that there have been no talks among the CPP, the Liberal Party and Sen. Antonio Trillanes IV's Magdalo party-list to overthrow Duterte.
"Duterte is lying and bluffing by claiming that there are recorded conversations provided by a foreign government," Sison said in a statement.
The CPP founding chair, who is now chief political consultant of the National Democratic Front, also dared Duterte to publicly present the supposed recorded conversations that he claims was given by a sympathetic foreign government.
Sen. Francis Pangilinan, LP president, in an interview with ANC's "Headstart," clarified that there is no destabilization plot against the president.
Lorenzana confirms CPP-NPA ouster plot
Defense Secretary Delfin Lorenzana has confirmed the existence of the plot, "but it is coming from the CPP-NPA, which they hatched in 2016 and finalized in 2017." The CPP and New People's Army have been fighting to establish a revolutionary government in the Philippines since 1969.
Lorenzana said the military is still verifying the rumors that the Liberal Party and the Magdalo, which describes itself as being made up of advocates of good governance and policies particularly for "former and retired uniformed personnel" are involved.
Trillanes, a former Navy officer, had been urging Duterte to fire supposed "communist leaders" in his Cabinet—actually "progressives" nominated by the NDF in the prelude to a return to peace talks between the government and communist rebels.
Most of the nominees have since either been rejected by the congressional Commission on Appointments or have resigned. Former Rep. Joel Maglungsod (Anakpawis)
"I don't know if other groups will be riding on this," Defense Secretary Lorenzana said of the CPP-NPA's plan.
'Broad united front'
For Sison, Duterte's ouster would occur when the miliary and the police withdraw their support as happened in 1986 and in 2001.
"Duterte is now worried to death and so desperate as to imagine that he would be ousted this coming October," Sison said.
A "broad united front" that would encourage the masses to rise up like the ouster against the late dictator Ferdinand Marcos and convicted plunderer Joseph Estrada would take time as key military and police officers have yet to withdraw support from Duterte, he said.
"At any rate, Duterte will be lucky if he survives 2018 and even luckier if he survives middle of 2019," the CPP founding chair said.
Magdalo denies supposed involvement in alleged plot
Magdalo party-list, represented by Gary Alejano, had also denied its supposed involvement in the destabilization plot against the administration.
The group of former soldiers stressed that it contunies to respect the Constitution despite it "being abused right now by certain leaders."
"This is only meant to divert the attention of the people from the present economic woes they themselves have failed to address. If there is someone destabilizing the present government, they should not look beyond themselves for they are ones destabilizing it," Magdalo said in a statement.