'Philippines with most activists killed outside Americas'
September 7, 2018 | 12:00am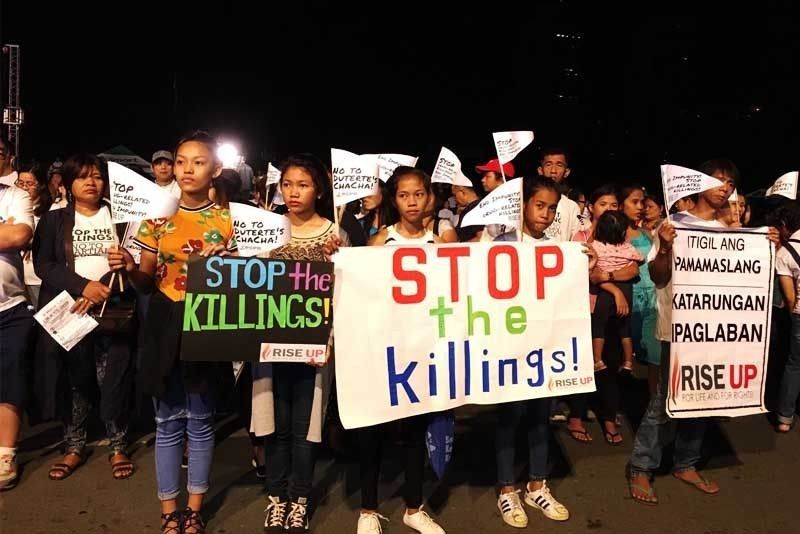 BAGUIO CITY, Philippines — The Philippines was tagged by Ireland-based human rights group Front Line Defenders (FLD) with having the highest number of killings of activists along with Brazil, Colombia, Guatemala, Honduras and Mexico.
In its 2017 report titled "Stop the Killings" released this week, the FLD said the six countries accounted for more than 80 percent of killings of human rights defenders.
The report said at least 60 activists were killed in the Philippines last year.
Extrajudicial killings remain the top threat facing human rights defenders in the country, according to the report.
The FLD, which probes attacks on activists in six countries, documented more than 1,000 killings since 2014.
The group said at least 474 human rights activists were slain during the Arroyo presidency from 2001 to 2010 and 139 during the term of former president Benigno Aquino III from 2010 to 2016.
The FLD also reported that 300 rights activists were killed in 27 countries in 2017. The fatalities were defenders of the environment and indigenous people's rights, especially in remote areas with little access to protection, documentation, reporting and justice.
Only 12 percent of murders were resolved with the arrest of the suspects, according to the FLD.
"In these countries where death tolls increased, corruption and collusion between states and businesses have resulted in a political system designed to keep the elites on top and the disenfranchised silent," said Jim Loughran, head of the FLD's Human Rights Defenders project.
"For decades, the governments of Brazil, Colombia, Guatemala, Honduras, Mexico and the Philippines have been using the same excuses to justify their inactions – terrorism, organized crime and drug gangs," he added.