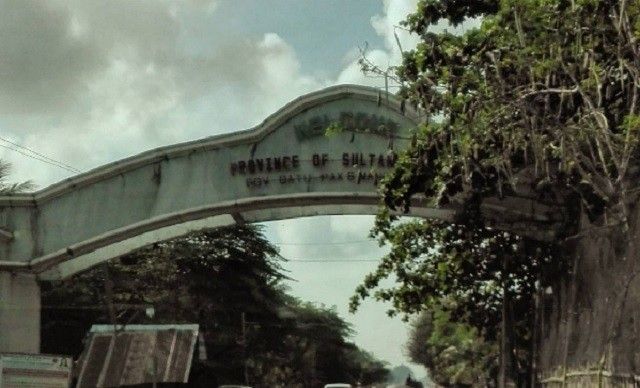 The bombing occurred at past 7 p.m., about five hours after President Duterte left for an official visit to Israel yesterday afternoon.
File
PNP relieves Isulan, Sultan Kudarat police officials over Sunday blast
MANILA, Philippines — Philippine National Police Director General Oscar Albayalde has ordered the relief of Isulan town and Sultan Kudarat provincial police officials in the wake of a a bombing there, the second in just five days.
"We are saddened by the casualties brought about by this cowardly act perpetrated by people hell bent on their nefarious goals without regard for the lives of civilians," the PNP also said in a statement.
Albayalde vowed to hold those responsible for the "cowardly act" accountable.
He also ordered the relief the provincial police director of Masbate relieved after a reported blast in a port there on Sunday night.
Palace condemns blast
Presidential spokesperson Harry Roque on Monday said the Palace strongly denounces the latest blast.
"We are deeply saddened by the death of one innocent victim, per initial report, and pray for the swift recovery of those injured," Roque said in a statement.
On Sunday, one was killed and around 15 others were injured when an improvised explosive device went off near a department store in Isulan. This blast occurred around 7:35 p.m., mere hours after President Rodrigo Duterte left for a four-day visit in Israel.
READ: 1 killed, 15 wounded in another blast in Sultan Kudarat
Roque said that although the president is abroad, he has been kept updated on all developments by the Philippine National Police.
The presidential spokesman said the PNP has already ordered its personel on the ground "to increase visibility and patrol and tighten security."
Reports said the investigation is already ongoing and the authorities are determining if the latest attack in Isulan is related to the explosion in Barangay Kalawagin last Tuesday night.
The earlier bombing has led to talk of another extension of martial law in Mindanao, already extended twice to until December 31.
Martial law was declared in Mindanao in May 2017 in response to Islamic State-inspired terrorists laying siege to Marawi City, the capital of Lanao del Sur. The city was delcared liberated in October but martial law has yet to be lifted.