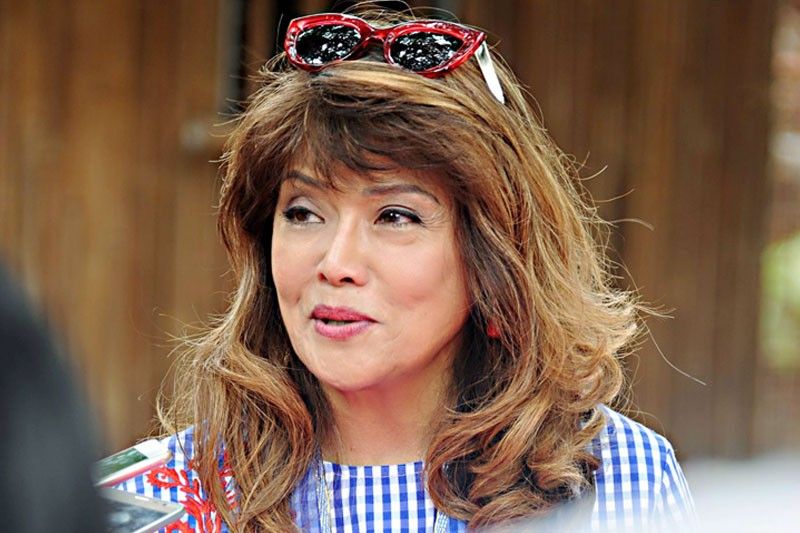 "She has no right to claim what our stand is on the issue. Not in our name, Imee Marcos," Samahan ng Progresibong Kabataan spokesperson Joanne Lim said.
File
Millennials tell Imee Marcos: 'No, we haven't moved on'
Janvic Mateo
(The Philippine Star) - August 24, 2018 - 12:00am
MANILA, Philippines — Youth organizations have disputed the claim of Ilocos Norte Gov. Imee Marcos that millennials have already moved on from the atrocities committed during the regime of her father, the late dictator Ferdinand Marcos.
"She seems to have forgotten how the youth mobilized against the late dictator Ferdinand Marcos' burial at the Libingan ng mga Bayani, and how different youth organizations are involved in making people remember the many atrocities that happened during martial rule and how it is still affecting our lives," said Samahan ng Progresibong Kabataan spokesperson Joanne Lim.
She added: "We may not have been alive during that time, but policies passed during his time such as the Education Act of 1982 which hinders our right to education still affect us. The foreign debt incurred during his administration that our generation and the generations after us will have to pay also continue to affect how inaccessible basic social services are to ordinary Filipino people."
Lim echoed the statement of Sens. Francis Pangilinan and Paolo Benigno Aquino IV, who said that there could be no moving on unless there is an admission of guilt from the Marcoses.
"She has no right to claim what our stand is on the issue. Not in our name, Imee Marcos," she said.
Kabataan party-list Rep. Sarah Elago also slammed Marcos for claiming that the youth have moved on from crimes committed during her father's regime.
"The millennials, the youth in general, have not moved on and we will never move on from the Marcoses' crimes against the Filipino people. Not until justice has been served to the thousands of Filipinos who were killed, abducted and tortured under their reign, we will not move on," said the lawmaker.
"With our President keeping its strong alliance with the likes of the Marcoses and outrightly saying that he wants Bongbong Marcos to be the next president, the youth will not be silent. All the more we will strengthen our ranks to oppose the current regime's tyrannical rule and its moves to aid the Marcoses in rising back into power," Elago added.
Marcos on Tuesday urged the nation to move on from the martial law issue as the country commemorated the assassination of former senator Benigno Aquino Jr.
"The millennials have moved on, and I think people at my age should also move on as well. The conflict between the Marcoses and Aquinos happened a long time ago. We don't need to keep hating people for a very long time. It's not our way. We just need to go forward," she was quoted as saying during a press conference in Cebu.
The Marcoses and their cronies are believed to have amassed billions of ill-gotten wealth during their decades-long rule. Thousands were also killed or have suffered from various human rights violations during the martial law years.