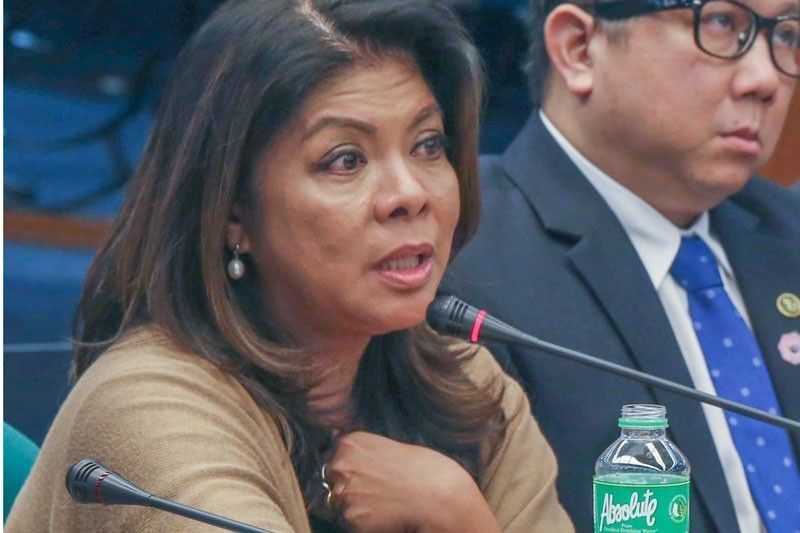 PCOO Undersecretary Lorraine Marie Badoy issued a memorandum to officials and employees last August 13.
The STAR/Geremy Pintolo
PCOO reminds personnel to be 'mindful' of posts
PCOO memo is addressed to 'all officials and employees'
MANILA, Philippines— The Presidential Communications Operations Office has issued a reminder to officials and employees to be mindful of their posts on official publications and on personal social media accounts.
"As the chair of the PCOO's Gender and Development [sic], the undersigned would like to remind you along with all officials and employees of our role in creating a positive impact towards gender issues and portrayal of women in the media since we play a crucial role in raising public awareness and shape public opinion," PCOO Undersecretary Lorraine Marie Badoy said in a memorandum issued on August 13.
READ: PCOO memorandum on the duties and responsibilities of public servants. It was released days after PCOO Asec. Mocha Uson and a blogger drew flak over the 'pepedederalismo' video @PhilippineStar @PhilstarNews pic.twitter.com/wnxPRmtQpE

— Alexis B. Romero (@alexisbromero) August 16, 2018
"Hence, please be mindful of the content you post or share on your personal social media accounts, as well as other publications and press releases your office may publish," she added.
Badoy, also the undersecretary for new media and external affairs, reminded PCOO employees and officials of Republic Act 6713, or The Code of Conduct and Ethical Standards for Public Officials and Employees.
She cited Section 4 sof the law, which states: "Public officials and employees shall perform and discharge their duties with the highest degree of excellence, professionalism, intelligence and skill."
"They shall enter public service with utmost devotion and dedication to duty. They shall endeavor to discourage wrong perceptions of their roles as dispensers or peddlers of undue patronage," the law also read.
Flak over 'federalism' video
The memorandum came days after PCOO Assistant Secretary Margaux Esther "Mocha" Uson and her co-host, Drew Olivar, drew flak for posting a "malicious" video with jingle supposedly to create awareness on federalism.
In the video, Olivar was seen chanting "i-pepe" and "i-dede" while gesturing to his crotch and chest. He then yelled "i-pederalismo" at the end of the dance.
Aside from the video, Uson was also criticized for other blunders she published on her Facebook page "MOCHA USON BLOG." These include her mistake of saying Mayon Volcano is in Naga City in Camarines Sur. Mayon is actually in Albay.
WATCH: Asec Mocha Uson sparks outrage for 'i-pederalismo' video, but this was not her first one
The PCOO has also had a share of blunders that have earned it criticism online.
Among the latest gaffes of presidential communications arm are referring to the late Parañaque lawmaker Roilo Golez as "Rogelio" in one of the captions for President Rodrigo Duterte's official photos.
The PCOO also referred to Norway as "Norwegia" after outgoing Norwegian Ambassador Erik Forner paid a courtesy call on Malacañang in May.
In June, PCOO also mistakenly referred to Sen. Sherwin "Win" Gatchalian as "Winston" in one its press releases.
Badoy last week said Uson would be reminded formally about gender laws following the backlash over the controversial federalism video.