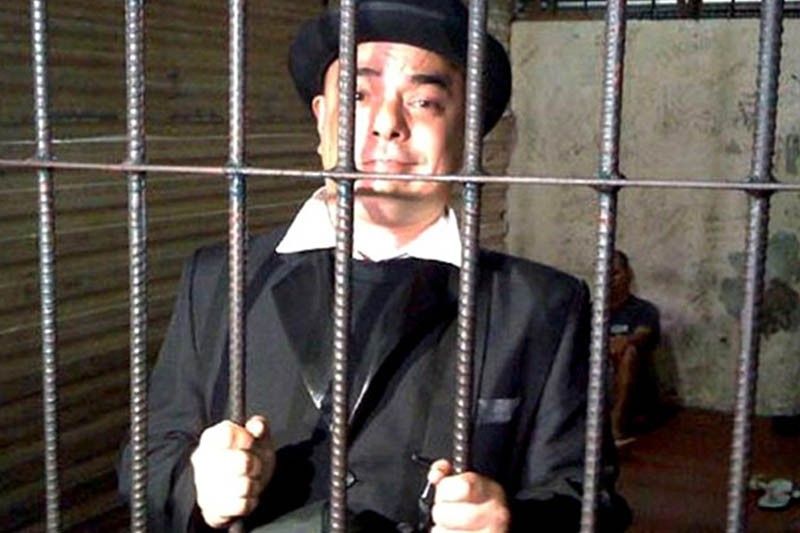 The case stemmed from Carlos Celdran's protest in September 2010, when he dressed as Jose Rizal before then-Papal Nuncio, Gaudencio Rosales, several bishops and attendees of the ecumenical service. He held up a placard with the word "Damaso"—a reference to the villainous friar from Rizal's novel, "Noli Me Tangere."
File photo
SC affirms guilty verdict of Carlos Celdran
(Philstar.com) - August 7, 2018 - 10:13am
MANILA, Philippines — The Supreme Court has upheld the guilty convict of tour guide and cultural activist Carlos Celdran over 2010 "Damaso" protest at the Manila Cathedral against the Catholic Church's opposition to the Reproductive Health law, after his defense failed to show errors meted by lower courts.
The SC, in junking Celdran's appeal, stressed that under the Rules of Court, before the high tribunal, only "questions of law may be raised." It added that it accords highest degree of respect to a trial court's finding of fact, "especially when the MeTC, the RTC and the CA have similar findings."
The SC added that the question of whether Celdran offended the religious feelings –"is a question of fact which will not be entertained."
The case stemmed from Celdran's protest in September 2010, when he dressed as Jose Rizal before then-Papal Nuncio, Gaudencio Rosales, several bishops and attendees of the ecumenical service. He held up a placard with the word "Damaso"—a reference to the villainous friar from Rizal's novel, "Noli Me Tangere."
The Manila Metropolitan Trial Court (MeTC) Branch 4 found Celdran guilty of violating Article 133 of the Revised Penal Code or Offending the religious feelings.
The Manila Regional Trial Court and the Court of Appeals upheld Celdran's conviction.
In October 2015, Celdran sought the SC to reverse the appellate court's dismissal of his appeal.
In his defense, Celdran invoked freedom of speech. His legal counsel, Marlon Manuel, said Celdran cannot be convicted under a penal statute that violates the most cherished constitutional rights we have under the Constitution: the rights to due process, equality before the law, and the freedom of speech."
Article 133 of the RPC, which has been in the books since 1930, punishes anyone who "in a place of worship or during the celebration of any religious ceremony, shall perform acts notoriously offensive to the feelings of the faithful."
But the SC said that Celdran failed to "sufficiently show any reversible error in the uniform findings of the MeTC, the RTC and the CA.
"We resolve to deny the instant petition," the SC said. — Kristine Joy Patag