'Mutual admiration club': Robredo, LP assail recognition of Arroyo-voting Suarez as minority leader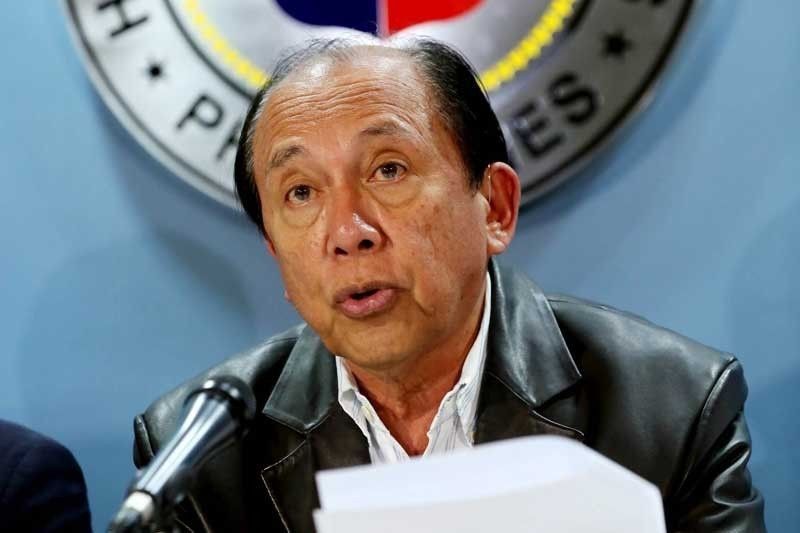 MANILA, Philippines — Vice President Leni Robredo and her Liberal Party on Tuesday criticized the recognition of Rep. Danilo Suarez (Quezon) as the House minority floor leader.
In separate statements, Robredo and Liberal Party vice president for external affairs Erin Tañada said that the recognition of Suarez was a missed opportunity for the new House leadership to ensure meaningful discourse and debates in the chamber.
Robredo, a former representative of Camarines Sur, said that Suarez's recognition was against the rules of the chamber which stated that those who voted for the winning speaker would be part of the House majority caucus.
Suarez and a handful of members of the minority under former Speaker Pantaleon Alvarez voted for Arroyo to be the next speaker. The Quezon lawmaker, in fact, was the first to sign a manifesto of support for Arroyo two weeks ago.
The vice president said that the independence of the minority, which was formed upon the imprimatur of the majority, would now be put into question.
"This is one reason for the weakening of our democratic institutions," Robredo said.
She also stressed the importance of a vigorous opposition group in the House amid burning issues such as elevated inflation, extrajudicial killings and rights abuses.
Robredo is supporting the bid of Liberal Party Rep. Romero "Miro" Quimbo (Marikina City), whose group has the most number of lawmakers among the three contending minority factions, to become the minority floor leader.
Quimbo's bid failed on Tuesday after the House plenary, through voice voting, recognized Suarez as the minority leader.
Tañada said the Liberal Party was studying whether to question the House's recognition of Suarez before the Supreme Court.
Quimbo also raised the same possibility during his manifestation after the vote in the House.
The Liberal Party official said that with Suarez' "tight grip on the post of minority leader" the House already had an image of being "fake, subservient and uncritical."
"Instead of a vibrant and deliberative chamber, we will continue to have a mutual admiration club," he said.
Robredo and Tañada said that despite the setback, the Liberal Party in the chamber under Quimbo and its allies would continue as the real opposition in the House.
"Despite this, we trust that the real minority, under the leadership fo Rep. Miro Quimbo, will continue to stand up for human rights, the country's sovereignty and the welfare of marginalized Filipinos," Robredo said in Filipino.