Aquino to Cayetano: 'Google can answer your questions'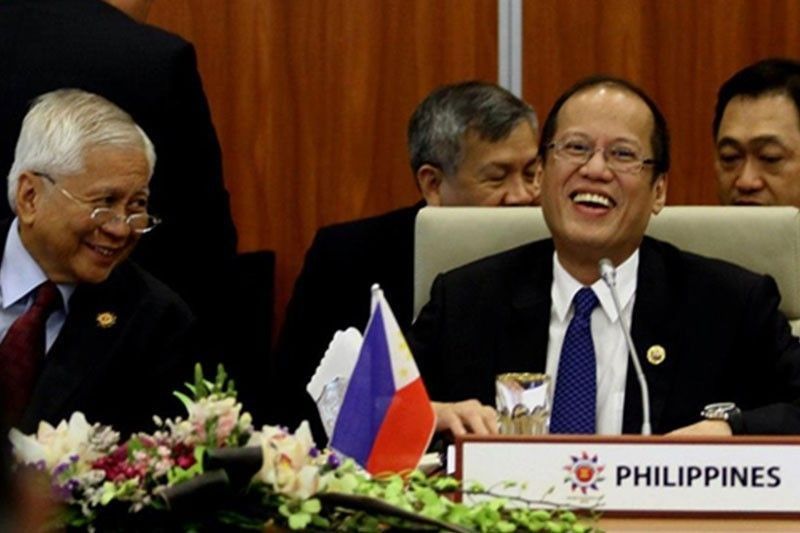 MANILA, Philippines — Former President Benigno Aquino III on Friday shot back at Foreign Affairs Secretary Alan Peter Cayetano after the latter's questions of the former chief executive about the South China Sea dispute, saying that the questions of the country's top diplomat could be answered by a simple search online.
Aquino and Cayetano are engaged in word war over the approach of President Rodrigo Duterte to the dispute in the South China Sea.
Aquino said that as the country's foreign secretary Cayetano had access to files and people who had knowledge on the issue.
"Your open letter was brought to my attention. I would have to say that the overwhelming bulk of the questions that you put forward could easily be answered through a quick Google search, which would reveal, among others, my statements, our actions, and the positions of the parties who were involved in the matter," Aquino said in his response to Cayetano's open letter.
According to Aquino, responding point-per-point to Cayetano's questions would be "akin with presenting [China] with a gold mine of information and intelligence – a playbook, so to speak – on our country and our very strategy."
The former president said that answering Cayetano's questions would make the Philippines predictable and Cayetano's life and position more difficult.
It was under Aquino when the Philippines filed a case against China before a United Nations-backed tribunal in the Hague.
The court ruled against China and invalidated much of Beijing's expansive claim to the South China Sea.
Early on Friday, Cayetano said that the Philippines lost the Scarborough Shoal to China under Aquino.
"While we both lost some of our hair, your administration lost control of Scarborough and a great opportunity to expand tourism, infrastructure and agriculture," the foreign secretary said.
Cayetano also asked Aquino how the Philippines lost control of the shoal to China and the role of Sen. Antonio Trillanes IV in the backchannel talks with China.
Aquino was also asked bout his proposals on the sea dispute instead of merely slamming the current government's approach.
The former president said that he cautioned the country against becoming too close to China during the only National Security Council he was invited to attend.
He pointed to an article in a news magazine that showed the cost of becoming too close to China for other countries such as Myanmar and Sri Lanka.
"Alan, I remember you as being very fond of basketball. I ask: Would it be wise to give your team's playbook to your opponent," Aquino said.