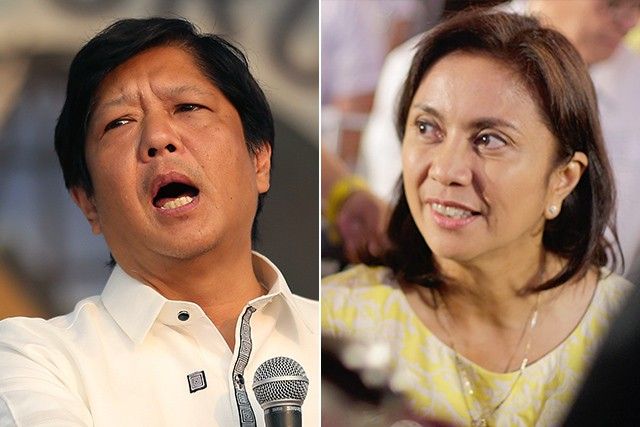 The camp of losing vice presidential candidate Ferdinand "Bongbong" Marcos slammed the Comelec position supporting the 25-percent threshold of vote validity.
AP, File | Philstar.com / Efigenio Toledo IV
Marcos camp slams Comelec position supporting 25% threshold
MANILA, Philippines — The camp of losing vice presidential candidate Ferdinand "Bongbong" Marcos Jr. on Thursday slammed the Commission on Election's position supporting the 25-percent threshold used in determining vote validity in the 2016 elections.
According to Marcos lawyer Vic Rodriguez, the Comelec's position, which simply reiterated the fact that it applied the 25-percent threshold in 2016, was evidence of "conspiracy."
Rodriguez also accused the Comelec of being a "co-conspirator" in the alleged cheating during the 2016 elections during which Marcos lost to Vice President Leni Robredo by more than 260,000 votes.
The Comelec's comment was not only "patently illegal" but also meant to justify the alleged cheating done to favor the vice president, said Rodriguez.
"As it was made suspiciously four months after the May 2016 elections and as an afterthought in support of Robredo's belated assertions, Comelec's position on the threshold percentage is not only patently illegal but at best meant to justify the cheating done to favor Mrs. Robredo and sway the public opinion to generate support on her continuing attempt to cheat even more," Rodriguez said in a statement.
Robredo meanwhile expressed elation over the position of the COMELEC, saying this proves that 25-percent threshold was really used last elections.
She added that this demonstrated who was really lying.
Marcos is a scion of the family of the late strongman who committed corruption, human rights violations and cheating during his 21 years in office.
Robredo said that the Comelec position showed that by disregarding the 25-percent threshold many voters would be disenfranchised.
Rodriguez said the election protest was primarily meant to question how the Comelec undertook an alleged false canvassing and manipulated the transmission of votes in favor of the vice president.
The same canvassing and transmission of votes were also the same process that led to the victory of President Rodrigo Duterte, which the camp of the former senator did not question.
Rodriguez added that the Comelec's statement that the Supreme Court, sitting as the Presidential Electoral Tribunal, had sole jurisdiction over the case effectively "divested" itself of any legal standing to rule on any matter pending before the tribunal.
The Comelec's position is a departure from that taken by the solicitor general, which supported the 50-percent threshold.