NASA to team up with Filipino scientists on special project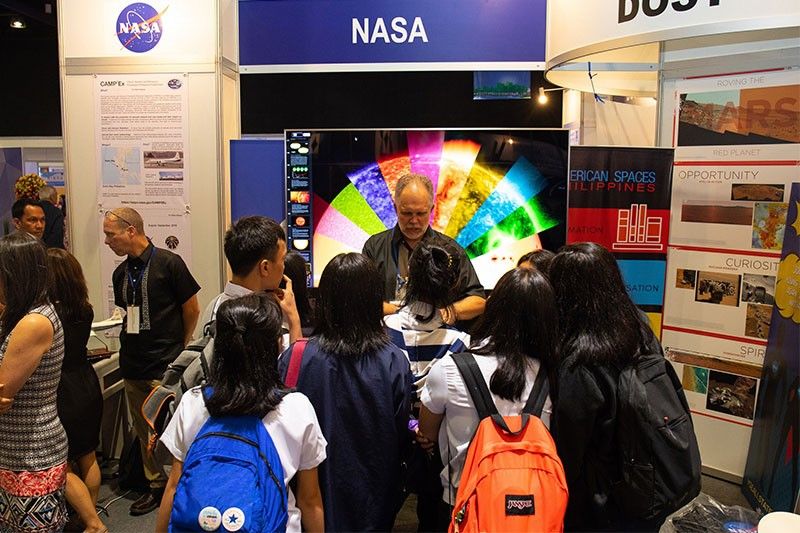 MANILA, Philippines — Scientists from the United States National Aeronautics and Space Administration (NASA) are expected to return to Manila next year for a project with Filipino scientists.
The $20-million CAMP2Ex Project seeks to better understand the cloud formation in the western part of the Philippines, which is one of word's most unpredictable regions for weather and climate models, the US Embassy said.
The project will involve the use of aircraft and satellite technology to study cloud formation and rainfall in the country.
.@NASA will visit the Philippines again next year to team up with Filipino scientists in a joint CAMP2Ex project. The initiative aims to use aircraft and satellite technology to examine cloud formation and rainfall to improve weather prediction and disaster preparedness.

— U.S. Embassy in the Philippines (@USEmbassyPH) July 24, 2018
"As part of the project, NASA and Filipino scientists will undertake a comprehensive effort to map and model the meteorological system of the Philippines, generating high quality data that will inform disaster risk reduction and preparedness," the US Embassy said.
Project partners from the Philippines include state weather bureau PAGASA, the Manila Observatory of Ateneo de Manila University and the University of the Philippines. The project is set to begin in mid-2019.
Two Filipino-made satellites are currently in space — Diwata-1 and Maya-1 — which are being used for research purposes.
NASA scientists arre in the country to participate in the National Science Technology Week to interact with Filipino scientists, engineering students and high school teachers.
As part of the visit, CAMP2Ex project lead scientist Hal Maring mentored Filipino high school teachers on techniques for teaching science and meteorology.
"I was impressed by the STEM teachers' intense interest in inspiring their students. We had a productive time discussing how to teach climate and environmental science to Filipino youth," Maring said.
NASA scientists also participated in several events such as presentations and interactive exhibits on scientific research and technology.
The opening of the week-long event, organized by the Department of Science and Technology, included the NASA and the US Embassy's handing over of specialized lenses for mosquito identification to the agency's Philippine Science High Schools Program.
"The lenses were provided through the US government-funded Global Learning and Observations to Benefit the Environment Program, a US-led initiative to promote citizen science to fight mosquito-borne diseases in 22 countries, including the Philippines," the US Embassy said. — Patricia Lourdes Viray