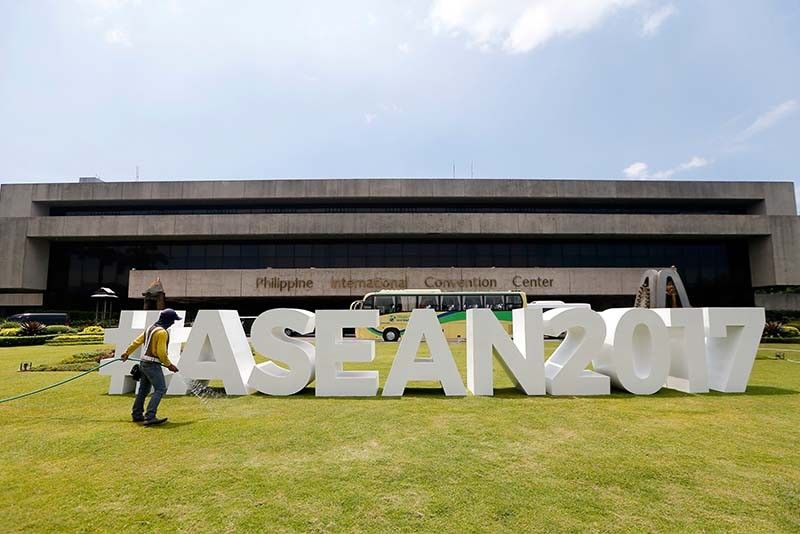 The Commission on Audit found irregularities on the Presidential Communications Operations Office's procurement for the country's ASEAN Summit hosting in 2017.
AP/Bullit Marquez, file
PCOO: Internal probe into ASEAN spending underway
MANILA, Philippines — The Presidential Communications Operations Office's legal department has already been looking into alleged irregularities on purchases made for the ASEAN Summit 2017, the agency said Friday.
The statement was released in response to the report of the Commission on Audit recommending charges against any erring PCOO official.
The PCOO said that it has received reports of some indiscretions in procurement for the country's ASEAN Summit hosting as early as January this year.
"An office order of the PCOO was thus issued on February 12, 2018 reconstituting the PCOO-(Bids and Awards Committee) and PCOO-BAC II, effectively replacing their respective chairpersons," the statement read.
According to the PCOO, two deputy officials were assigned to take charge of the committee of media affairs and strategic communications for ASEAN activities. The office did not release the names of the officials replaced.
PCOO Secretary Martin Andanar ordered the agency's legal department to investigate the matter after receiving an audit observation memorandum on the reported irregularities in March.
"Show-cause memorandums have been issued and an investigation report is forthcoming," the PCOO said.
The agency also formed a procurement service unit that would ensure strict compliance to with RA 9184 , the Government Procurement Reform Act.
"In view of the foregoing, the public can rest assured that this office will undertake all needed actions and reforms to uphold the integrity of the PCOO," it said.
PCOO Undersecretary Marvin Gatpayat said that at least five officials are being investigated over the supposed anomalies in the procurement of services and supplies for the ASEAN Summit last year. He did not name the officials.
In its annual report for 2017, the COA found that 17.7 percent of the ASEAN fund or P38.8 million went to questionable expenditures.
The COA asked Andanar to submit a status report on actions taken after receiving the commission's recommendations to file charges against some PCOO personnel.