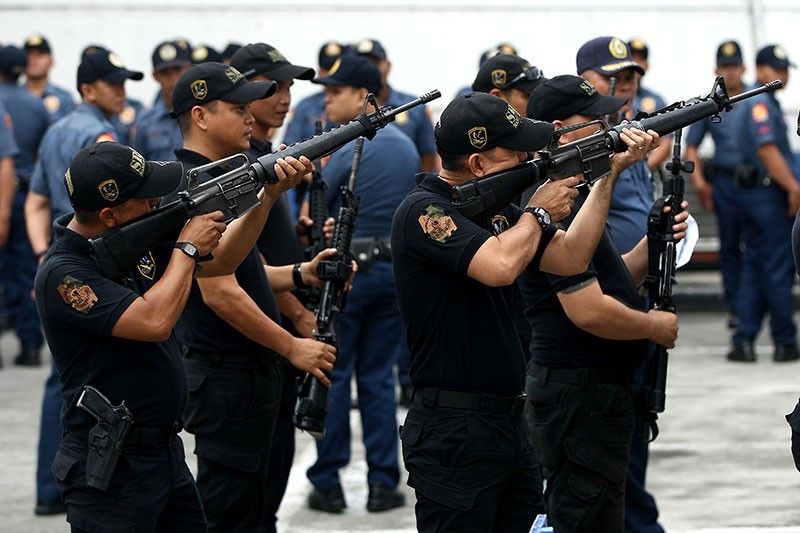 The US government will contribute $26.5 million over the next two years to boost counterterrorism support for Philippine law enforcement agencies.
Miguel de Guzman
US pledges $26.5M to Philippines for counterterrorism
(Philstar.com) - July 19, 2018 - 9:59am
MANILA, Philippines — The United States government has vowed to provide $26.5 million to assist the Philippines' counterterrorism efforts.
The US Embassy said that the assistance will be given to Philippine law enforcement agencies over the next two years.
"The assistance will include training, equipment, and other support to build comprehensive law enforcement capacity within a rule of law framework to deny terrorist operations, funding, and movement," the US Embassy said in a statement.
The Philippines has been fighting Islamic State-inspired terrorist groups like the Maute group, which laid siege to Marawi City from May to October in 2017. It has also been conducting operations against the Bangsamoro Islamic Liberation Front in parts of Maguindanao and against the Abu Sayyaf in Basilan, Sulu and Tawi-Tawi.
The government has also declared the Communist Party of the Philippines and New People's Army as terrorist groups.
The aid from the US will also cover investigations and prosecutions on terrorism cases, as well as counter radicalization to violence and violent extremism.
"This support for non-military rule-of-law approaches to addressing terrorist threats will complement our sustained commitment to building the counterterrorism capabilities of the Armed Forces of the Philippines," the embassy statement read.
This would not be the first time that the US provided support to the Duterte administration's law enforcement efforts.
In 2016, Washington provided $32 million in training and services to Philippine law enforcement.
In the same year, the American government shifted its assistance away from law enforcement following reports of extrajudicial killings in the conduct of the Duterte administration's crackdown against illegal drugs.
The US Department of State admitted that law enforcement assistance has been refocused to maritime security efforts and to provide human rights training to the Philippine National Police. — Patricia Lourdes Viray