DSWD to build shelters for kids as 'tambay' drive expands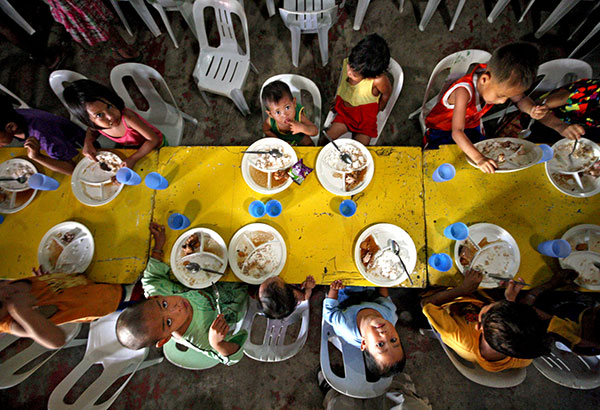 MANILA, Philippines — The Department of Social Welfare and Development is planning to build community shelters for street children as the Duterte administration expands its campaign against loiterers or "tambay" to include minors.
Social Welfare Acting Secretary Virginia Orogo said her agency is talking to local government and Education, Health and Trade departments to implement the 'Silungan ng Barangay (village shelter),' a program that seeks to keep young loiterers off the streets.
"We will have talks about the 'Silungan sa Barangay' so we can implement it immediately because many families are living — and many street children are loitering — in the streets," Orogo said in a press briefing Wednesday in Malacañang.
"We are fixing this as a response to the presence of the poor in the streets," she added.
President Rodrigo Duterte has directed the police to accost loiterers, whom he said could cause trouble in the streets.
The crackdown on loiterers stirred controversy after 22-year-old Genesis "Tisoy" Argoncillo was killed days after he was jailed over a complaint of alarm and
scandal. He had reportedly been picked up for being shirtless in public.
The president, however, was unfazed by the criticisms against his directive and even instructed the police to include minors in the campaign. He also asked law
enforcers to ignore the criticisms and to continue arresting violators of local ordinances.
READ: Duterte: Drive vs 'tambays' legal unless SC says otherwise
Orogo said the plan is to ask barangays to allot spaces or buildings that would serve as dwelling places for street children. She said some villages have allotted space for the street dwellers so the agencies only have to determine how many children would be accommodated.
"We will have case studies for each child so those without parents can be placed in (DSWD) centers," the acting Social Welfare chief said.
Orogo said the agencies and local governments would start talks on the 'Silungan ng Barangay' on July 1.
"The program to be launched requires a lot of resources so different agencies should work together," she said.
"I also appeal to our countrymen, especially those in the corporate world to help the DSWD in this program." — Alexis Romero , Job Manahan