Philippine embassies join probes of OFW deaths in Beirut, Riyadh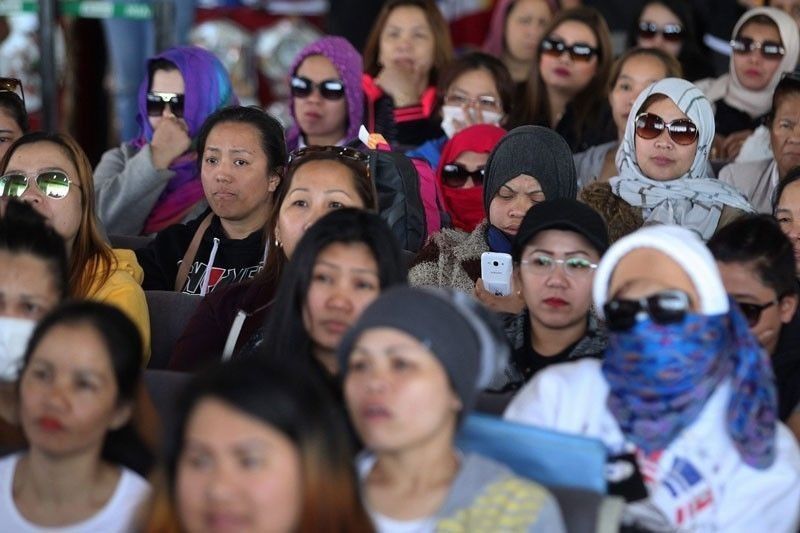 MANILA, Philippines — The Philippine embassies in Beirut and Riyadh are closely coordinating with authorities in the two countries in investigating the recent deaths of two overseas Filipino workers (OFWs) there, the Department of Foreign Affairs (DFA) said yesterday.
"We know their loved ones are asking why our two kababayan would even think of taking their own lives and we assure them that our embassies in Beirut and Riyadh will try to get those answers for them before we bring them home," Foreign Affairs Secretary Alan Peter Cayetano said in a statement.
He said autopsies on the remains of the two household service workers (HSWs) would be conducted to ensure that there was no foul play involved.
Cayetano said he has been informed by the Philippine embassy in Beirut that it has requested an autopsy on the remains of the 35-year-old HSW from Cagayan, who supposedly jumped from her employer's sixth floor apartment on June 11.
The mother of three only came to Lebanon in October, according to the DFA.
In her report, Ambassador to Lebanon Bernardita Catalla informed Cayetano that the autopsy will be conducted by a court-appointed forensic doctor at the St. George Hospital yesterday (Friday).
Meanwhile, an autopsy will also be conducted next week on the body of another Filipino domestic helper, who allegedly committed suicide in Riyadh, Saudi Arabia.
The 40-year-old worker from Agusan del Sur allegedly hanged herself with an electric cord at her employer's residence in Al Hasa, outside Riyadh on June 12.
Ambassador to Riyadh Adnan Alonto said the victim has been working for her employer for the past three years.