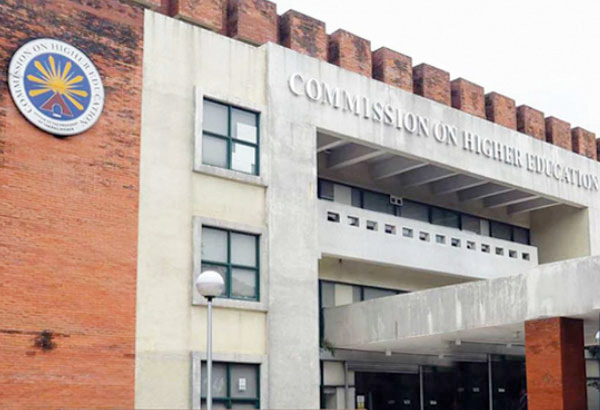 The CHED office on C.P. Garcia Avenue in Quezon City. CHED website
CHED, government schools sign agreement on free college education
(philstar.com) - June 13, 2018 - 6:40pm
MANILA, Philippines — The Commission on Higher Education, 112 state universities and colleges and 78 local universities on Wednesday signed an agreement that would launch the implementation of the Universal Access to Quality Tertiary Education Act.
President Rodrigo Duterte witnessed the signing of the agreement, which is expected to benefit more than one million students.
"Beyond access to quality education, this legislation you (Duterte) signed will be the greatest investment for the future because it will produce a highly educated, better trained and more employable workforce who will propel the ocuntry's development in the future," CHED officer-in-charge Prospero de Vera III said during the signing ceremony in Malacañang.
"This commitment will finally make the lifelong aspirations of Filipno students a reality," he added.
De Vera said more than 800,000 students did not pay tuition in June 2017 because of Duterte's approval of the proposal to realign P8 billion to the CHED budget. Close to 1.3 million students no longer need to pay tuition and miscellaneous fees this June, he added.
"In addition, 300,000 of 1.3 million students will be given additional subsidy by government," de Vera said, adding that the beneficiaries are poor students who are covered by the Social Welfare department's cash transfer programs.
Duterte urged government officials, local educational institutions and educators to do their best to ensure the effective and efficient implementation of the Universal Access to Quality Tertiary Education Act.
"At present, millions of Filipino youth are still having a hard time finishing their studies due to poverty. Many poor students are struggling to go to school simply
because they have no money for allowance, transportation, books and projects and other miscellaneous expenses," the president said.
"Alongside broadening access to tertiary education, we are also (prioritizing) the improvement of the quality of education in the Philippines. As we bring education
closer to the poor students, we must also ensure that the quality of education is not compromised and its benefits are cascaded to all," he added.
Duterte said free quality tertiary education is "a significant step towards further building the capacity of our people, most particularly in improving the lot of the underprivileged and the marginalized Filipinos."
"Empowering our citizens and building our nation are indeed challenging but both rewarding and a beautiful task. It may be difficult from the start, but the results
are, in the end will give our people the chance to lead productive, meaningful and comfortable lives," the president said. — Alexis Romero