No protest, but Philippines to 'discuss' Scarborough corals with China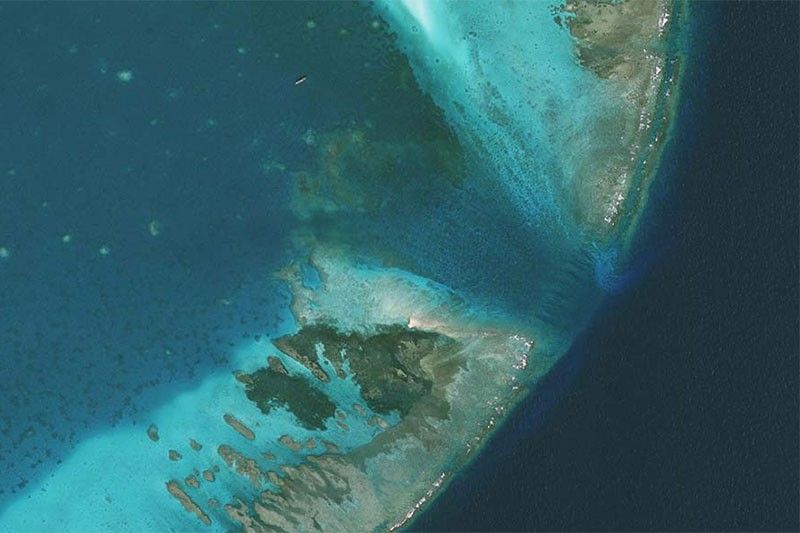 MANILA, Philippines — Amid calls to file a new arbitration case against China for the destruction of coral reefs in Scarborough Shoal, the Philippine government insisted that doing so would "reverse" the country's "diplomatic gains."
Seeking stronger ties with China, the Duterte administration has played down the July 2016 ruling that invalidated Beijing's nine-dash line claim over the disputed South China Sea.
The instead opted to hold a bilateral consultation mechanism with China while the latter continues to militarize artificial islands in the contested waters.
"Filing a new case against China will reverse our diplomatic gains, not to mention the cost it entails. We can therefore discuss the issue of destroyed coral reefs in Scarborough Shoal as this forms part of the area of maritime environmental protection instead of filing a new case," presidential spokesperson Harry Roque said Wednesday.
Acting Chief Justice Antonio Carpio, a member of the government's legal team in the arbitration case against China, urged the government to seek compensation for Chinese fishermen's destruction of coral reefs in the traditional fishing ground.
Carpio stressed that the Philippines should demand damages for the economic losses of Filipino fishermen.
Roque, however, insisted that "friendly consultation and negotiation" with China have resulted in "positive" results.
"We have had continuous discussions on environmental issues with China and both countries are committed to protecting and preserving the environment and to deal strictly with those who do not abide by relevant regulations," Roque said.
Carpio pointed out that China violated the arbitral ruling in preventing Filipino fishermen from entering the lagoon of Scarborough Shoal.
"The Philippines was not awarded damages because it did not ask for damages. This time the Philippines should demand damages for the economic losses of Filipino fishermen," Carpio said.
Scarborough Shoal, also known as Panatag Shoal and Bajo de Masinloc, is a traditional fishing ground of Filipino, Chinese and Vietnamese fishermen, according to the arbitral ruling.
The arbitral tribunal also ruled that Beijing violated its obligations under the United Nations Convention on the Law of the Sea to protect and preserve the marine environment at the shoal.
Related video: