PNP: 22,983 deaths under inquiry since drug war launched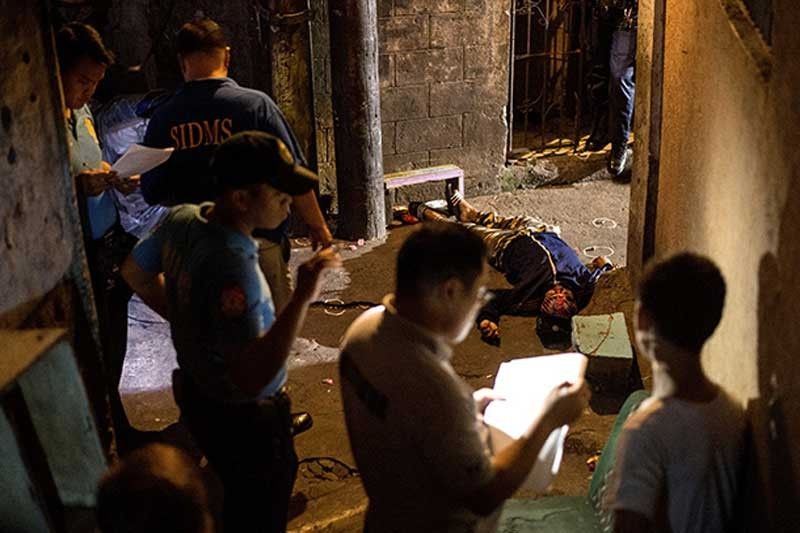 MANILA, Philippines — The Philippine National Police (PNP) has recorded a total of 22,983 cases of killings that were classified as deaths under inquiry (DUI) since President Duterte launched the war on drugs.
In a report, the PNP Directorate for Investigation and Detective Management (DIDM) said at least 33 persons were killed daily from July 1, 2016 until May 21 this year.
The report did not indicate a breakdown of regions with the highest incidents of DUI.
Authorities said the recorded homicide cases under investigation (HCUI) were different from incidents of drug suspects who were killed in supposed shootouts with police.
A report by the #RealNumbersPH Year 2A showed that a total of 4,279 drug suspects were killed as the police launched an intensified campaign against illegal drugs when Duterte assumed office in July 2016.
The report also showed that the PNP confiscated a total of P20.77 billion worth of illegal drugs during the same period.
The PNP also dismantled a total of 192 shabu laboratories.
Earlier, Presidential Communications Operations Office Secretary Martin Andanar said the #RealNumberPH was the consolidated numbers in the administration's accomplishment against illegal drugs.
"These are real numbers that we need to know, the others are either false, misinformation or fake," he said.
DIDM records showed that the MIMAROPA (Mindanao, Marinduque, Romblon, Palawan) Police Regional Office under Chief Supt. Emmanuel Luis Licup ranked No. 1 in terms of efficiency in resolving HCUI during the 32nd Oversight Committee meeting held at Camp Crame in Quezon City on May 24.
Of the 420 HCUI incidents in MIMAROPA, 343 cases were cleared while 77 are still under investigation, or 81.67 percent in crime clearance efficiency rating.
Licup attributed the accomplishment to the relentless efforts of all police station commanders and field investigators to identify the suspects and file charges in court.
He said a crime is considered "solved" when the case has been filed in court and at least one suspect has been arrested and detained. A crime is considered "cleared" when the case has been filed in court and the suspect was identified but still at-large.