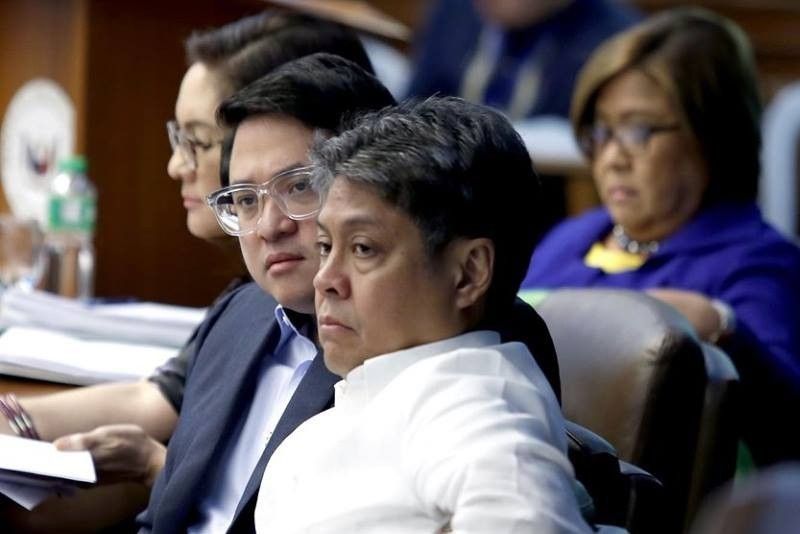 The minority senators, in filing a petition for certiorari and mandamus, claimed the country's pulling out of the Rome Statute is "invalid or ineffective" for lack of concurrence of the Senate.
Senate PRIB, File
SC to tackle petition challenging Philippines withdrawal from ICC on July 24
MANILA, Philippines — The Supreme Court on Tuesday ordered the government to answer a petition filed by minority senators challenging the country's withdrawal of its ratification of the Rome Statute that established the International Criminal Court.
The executive branch has 10 days to file its comment on the petition for certiorari and mandamus filed by minority senators led by Sen. Francis Pangilinan. An oral argument of the case is also set on July 24 at 2 p.m.
The SC en banc acted on the petition for certiorari and mandamus filed by opposition senators that challenged the country's withdrawal from its ICC membership due to lack of necessary concurrence from the Senate.
READ: Minority senators ask SC to declare ICC withdrawal invalid
In the 17-page petition filed last month, they cited Article VII Section 21 of the 1987 Constitution which states that "entering into treaty or international agreement requires participation of Congress, that is, through concurrence of at least two-thirds of all the members of the Senate."
The petitioners said that the Office of the President and the Department of Foreign Affairs committed grave abuse of discretion when it decided to withdraw the Philippines' membership from the ICC without the concurrence of two-thirds of the Senate.
Named as respondents in the petition are Foreign Affairs Secretary Alan Peter Cayetano, Executive Secretary Salvador Medialdea, Philippine Ambassador to the United Nations Teodoro Locsin Jr. and Chief Presidential Legal Counsel Salvador Panelo.
The Philippines announced it would be withdrawing from the ICC last March, a month after the international tribunal opened a preliminary examination into the alleged crimes against humanity of President Rodrigo Duterte's administration.
An examination is not an investigation, a point that the Palace stressed before finally announcing the withdrawal.
Presidential spokesman Harry Roque, for his part, said that the petition would not gain ground. "I do not think there is any legal basis. The president remains the chief architect of foreign policy and this is not a matter that can be cured by certiorari," Roque added.
RELATED: Can the Philippines leave the ICC without Senate concurrence?