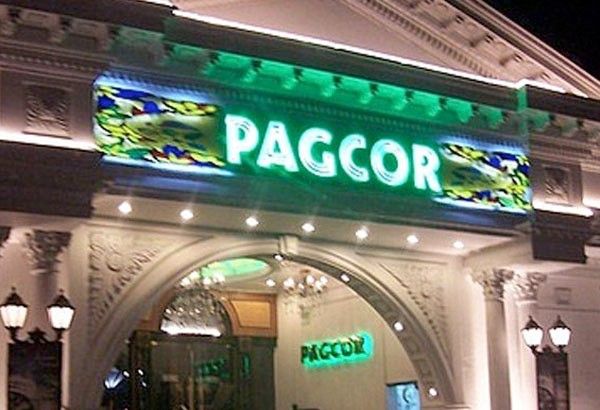 "I have fired and will fire tomorrow some more people," the President said during the groundbreaking ceremony of the Vista Alegre Homes in Talisay City, Negros Occidental late yesterday afternoon.
Philstar.com/File Photo
Government corporate counsel on way out
DAVAO CITY, Philippines — The jig is up for gaming officials allegedly involved in corrupt activities, with President Duterte saying they are next to be shown the exit.
"I have fired and will fire tomorrow some more people," the President said during the groundbreaking ceremony of the Vista Alegre Homes in Talisay City, Negros Occidental late yesterday afternoon.
The President said among those he would fire are officials of the Philippine Amusement and Gaming Corp. (PAGCOR), the agency tasked to grant gambling permits.
"Meron pa, meron pang isang (there's one more) head of an agency. When you are granted this free port… and you are beginning to abuse by issuing too many franchises of gambling," the President said.
Duterte said two gambling officials even followed him to Cebu City where he had a number of engagements over the weekend.
"Humabol sa akin sa Cebu. Sabi ko, you go. Both of you, you go," the President said he told the two yesterday.
Duterte revealed that the gambling officials tried to explain to him that whatever they have granted was only what is provided for in the franchise.
"And you said because it is in the franchise. Correct, it is in the franchise, but everything goes under a regulation. It is rightful to issue permits within your territory, but when you begin to issue gambling permits outside of your territory…" he said.
The President pointed out that he has to limit gambling as he does not like it himself.
"Ako ayaw ko niyan kaya (I don't like it so) as much as possible we limit it. I do not want to quarrel with anybody. And I said that when you begin to do that, you insist on something which is wrong," he said.
The President was also irked that the gambling officials granted franchise contracts to foreigners for 75 years.
"And you give these contracts for foreigners for 75 years? P..... i... di ka ba gago. Ilang presidente ang dadaanan niyan – 75 years, you must be crazy. (Son of a… you must be crazy. How many Presidents will the franchise go through)?" Duterte said.
He cited the case of another official whom he also fired for consulting his sister about a certain matter.
"May isa dito. (There's one here). Why do you have to consult my sister? If it is a relative of mine, consider it denied," Duterte said.
The President stressed that titles such as first family or first lady are a myth and should not be given much importance.
Duterte remained on firing mode after he announced last Saturday that he would dismiss five more officials accused of corruption and is considering doing the same to the government corporate counsel.
Duterte said his decision to dismiss erring officials was in line with his campaign promise to curb corruption in government, a problem he described as "endemic."
"I'm inclined to fire somebody. I'd just want to talk to him before I do that. One is an undersecretary... Well, of course, I'll just fire them together and they are about five in the list," Duterte told local executives in Cebu City. "I'd like to add more."
The President did not identify the five officials facing dismissal. He previously said he would not identify the officials he fired to avoid embarrassing their children.
In a separate speech in Alegria in Cebu last Saturday, Duterte said he might dismiss the government corporate counsel but did not elaborate.
"Maybe I'll fire the corporate counsel tomorrow," the President said during the ceremonial opening of the oil and gas production of the Alegria oil field.
Duterte appointed Rudolf Philip Jurado as government corporate counsel in April last year.
The President also revealed that he had asked a "law school brod" to resign last Friday.
Duterte lamented that public office has become "an opportunity to make money." He reiterated that while he is no saint, he has never extorted money from anyone.
Last week, Duterte asked assistant secretaries Moslemen Macarambon Sr. of the Department of Justice and Tingagun Umpa of the Department of Public Works and Highways (DPWH) to quit or face dismissal.
The Presidential Anti-Corruption Commission said Macarambon intervened on behalf of suspected smugglers of gold and other precious jewelry at the Ninoy Aquino International Airport.
Umpa, meanwhile, was accused of asking contractors from the Autonomous Region in Muslim Mindanao for certain percentages from projects.
The President has also announced the suspension of several government prosecutors, airport customs officials and other individuals tagged in different irregularities.
Earlier this month, former tourism secretary Wanda Teo resigned after she drew flak over a contract that placed P60 million in tourism department advertisements to a media entity owned by her brother Ben Tulfo. Teo's camp has insisted that the deal was aboveboard.
As this developed, presidential spokesman Harry Roque Jr. released yesterday a two-page report of engineer Zenaida Tan, DPWH Region 10 director, to counter Umpa's claims that he was a victim of a demolition job.
In her two-page confidential report, Tan said her office paid for Umpa and his companions' hotel accommodation and airfare, pegged at P28,000 and P89,452, respectively.
Umpa and his three companions visited Lanao, purportedly as a jump-off point to Marawi City.
After the meeting, Tan said the assistant secretary requested for a one-on-one meeting with her.
"In our private meeting, he gave me many instructions. Some of which (were) insinuating to earn extra income," Tan said.
Tan said she got the impression that Umpa was "asking for SOP," a term used by contractors referring to a commission or token for every transaction with a government agency for easy facilitation of projects.
"I was informed that the bad action of (Asec Umpa of asking for money and accommodations) is already known in their community and even throughout the Philippines," Tan said.
Tan claimed that Lanao del Sur 2nd district Rep. Mauyag Papandayan Jr. also expressed his apprehension that "(DPWH) and Malacañang, which Asec Umpa used to namedrop as his shield, will be put in a bad light because of abuse of authority of Asec Umpa."
Roque released the papers after Umpa posted his sentiments on his Facebook account last May 15, denying involvement in any corrupt act as he demanded "justice."
"I want to clear my name," Umpa said in a post hours after Malacañang announced that Duterte had asked for his and Macarambon's resignation.
"I want to expose corrupt congressmen and corrupt DPWH officials. Demolition job kayo," Umpa said in his FB account.
In a press briefing, Roque said Duterte received reports that Umpa allegedly demanded commissions from government contractors in the ARMM.
Umpa denied the reports, claiming that he has angered the contractors for his "refusal to negotiate" with them.
The report on Umpa was among folders presented to the President in Malacañang, along with background information and updates on the case of Macarambon and his other alleged accomplices. – With Alexis Romero, Christina Mendez