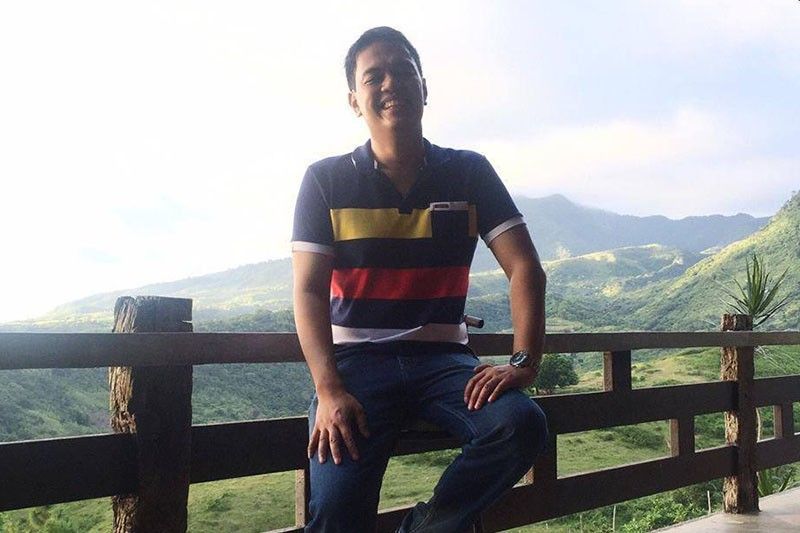 Topping the gruelling test came as a surprise for Simondo, who was the valedictorian of University of St. La Salle Law Class of 2017
Facebook/Mark John Simondo
2017 Bar topnotcher: I thought I'd score 84 at most
MANILA, Philippines — Bar topnotcher Mark John Simondo, a graduate of the University of St. La Salle in Bacolod, did not expect to score higher than 90, a feat that had not been done in 15 years.
Simondo, who scored 91.05, was not even supposed to be in the Philippines at all to take the exams.
In an interview on ANC, Simondo, a Nursing graduate, admitted that he took up law because he does not want to work abroad.
"My parents were pressuring me to go abroad and be a nurse in New Zealand or Australia, but I felt that the Philippines is where I should be. So I needed to find a course that will justify my stay here," he said.
His choices were Medicine, Accountancy or Law. "I decided that law it is," the Bacolod native said.
READ: University of St. La Salle graduate tops 2017 bar exam
That decision led to a big surprise on Thursday, when the Supreme Court announced the exam results.
"I tried calculating my score based on my standard. At most, I figured that I might get 83 or 84. Perhaps, I could go as low as 73 or 74. Getting a 91 is really something that I did not expect," he said.
The last time that a bar topnotcher got higher than 90 was in 2002 when University of Santo Tomas alumna Arlene Maneja scored 92.90
While he is open to a position in public service, Simondo said that he would really prefer to specialize in corporate law.
He added that he is not 100-percent certain if he will stay in Bacolod to pursue his legal career, since the practice of corporate law is limited there.
But whatever specialization he chooses, Simondo said that he will make good on his promise to use his license for the good of the country.
"At the end of the day, we are still a nation of law, not of men. The rule of law should prevail. I will see to it that I will do my part in upholding the rule of law," he said