DFA: Kuwait move to expel envoy 'disturbing, inconsistent'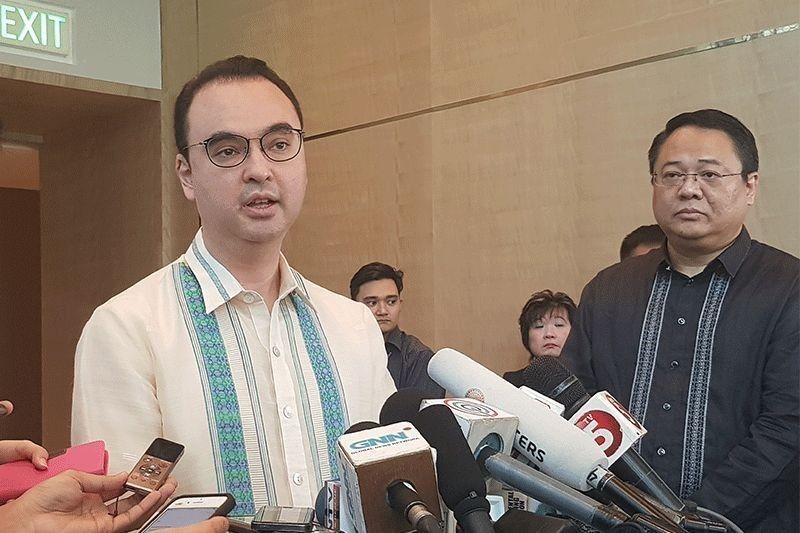 MANILA, Philippines — The Department of Foreign Affairs called the expulsion of Philippine Ambassador to Kuwait Renato Villa "disturbing" and that it was "inconsistent with the assurances given by the Kuwaiti Ambassador."
"The action taken by the Kuwaiti Government is deeply disturbing as it is inconsistent with the assurances given by Kuwaiti Ambassador Musaed Saleh Ahmad Althwaikh during his meeting with Secretary Alan Cayetano in Manila on Tuesday," DFA said in a statement released early morning Thursday.
"The Department will ask Ambassador Saleh to explain first thing Thursday why the Kuwaiti Government reneged on the agreement reached with him to work together to move bilateral relations between the Philippines and Kuwait forward," it said.
READ: Philippine ambassador to Kuwait declared persona non-grata
The Kuwait Ministry of Foreign Affairs on Wednesday declared Renato Villa persona non-grata and ordered him to leave the country within one week.
The Kuwaiti Ambassador to the Philippines is also being recalled for consultation.
"In discussions at every level with Kuwait, the Philippines has always emphasized that the well-being of Filipino nationals wherever they may be will always be of paramount importance," the DFA statement said.
"The protection of the rights and the promotion of the welfare of Filipinos abroad would always be the guiding principle of the Philippines in its relationship with countries around the world, including Kuwait," it added.