Filipinos in Armenia urged to avoid political activity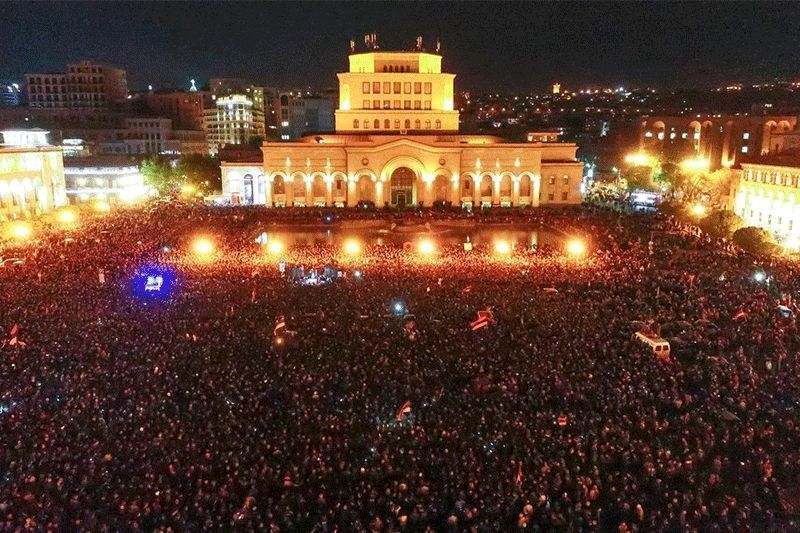 MANILA, Philippines — The Department of Foreign Affairs advised Filipinos in Armenia to refrain from participating in partisan political activity following the resignation of Prime Minister Serzh Sargsyan.
Sargsyan's resignation comes after 10 days of protest in Yerevan, the country's capital. The protests began following the appointment of former President Sargsyan as prime minister as part of Armenia's transition to a governmental system that reduces the powers of the presidency.
The DFA has issued an advisory for Filipinos in Armenia to remain cautious amid political unrest in the country.
"In its advisory, the Philippine Embassy in Moscow, which has jurisdiction over Armenia, told Filipinos to exercise caution when outdoors, avoid large crowds and obey instructions of authorities," the DFA said in a statement released Tuesday.
Philippine Ambassador to Moscow Carlos Sorreta said that there are only 70 Filipinos registered with the embassy but a number of Filipinos from the United Arab Emirates regularly fly to Yerevan to renew their visas.
"Ambassador Sorreta said the Embassy strongly advised Filipinos there to avoid any appearance of partisan political activity," the DFA said.
Demonstrators saw the appointment of Sargsyan as an attempt to extend his rule after term limits forced him to leave the presidency and a new government system was adopted to give the prime minister more power.
Former Prime Minister Karen Karapetian, a Sargsyan ally who held the premiership until the ex-president's appointment, has been tapped as acting prime minister.
Armenian opposition leader Nikol Pashinian says opposition activists want to meet with the acting prime minister to discuss a "peaceful transfer of power."
Pashinian told a rally in Armenia's capital, Yerevan, on Monday evening the opposition will be pushing for a snap parliamentary election and wants to prevent former President Serzh Sargsyan from running the country behind the scenes. — with Associated Press