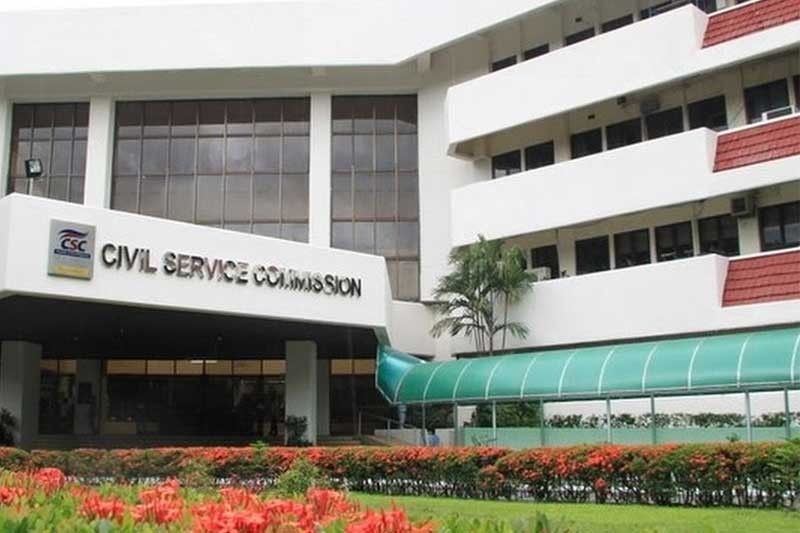 The Civil Service Commission has released a statement in reaction to concerns of some civil service examinees that a part of the March 18 test appears to be a propaganda for China.
YouTube/Civil Service Commission
CSC to be 'more circumspect' after 'pro-China' question raises eyebrows
MANILA, Philippines — The Civil Service Commission on Thursday vowed to be "more circumspect" in constructing questions for the civil service exam following a viral tweet claiming that a part of the test was Chinese "propaganda."
The commission, however, clarified that the part of the examination that social media users complained about was intended to measure the examinees' "verbal ability with focus on paragraph organization, the ability of putting ideas into a cohesive whole."
Hi everyone happy sunday!! I want to make a short rant on Question #58 in this year's Civil Service Examination kasi ibang klase talaga 'tong gobyernong 'to ????????

— GEMINA DE LA CRUZ USC COUNCILOR (@xandicheeks) March 18, 2018
The clarification was made in response to an InterAksyon article titled "Some civil service examinees find a test question curiously 'pro-China.'"
"Nonetheless, we would regard and take this instance as a sign for us to be more circumspect in constructing test items in the future," the CSC told InterAksyon.
The commission, on the other hand, expressed its gratitude to the examinees who have expressed concern over the civil service exam last March 18.
"We continue to welcome our clientele's views and insights as we learn from them and use the same to enhance our operations," the CSC said.
The commission added that the topics included in the civil service exam varies from social, cultural, economic and political to technological, artistic, scientific, humanities, among others.
"The commission's test development procedures observe test construction and measurement principles on validity, reliability, standardization and evaluation," it said.
The civil service exam, which has a professional and a sub-professional level, is a government examination for those seeking a career in the government.
The CSC administers the test several times a year.