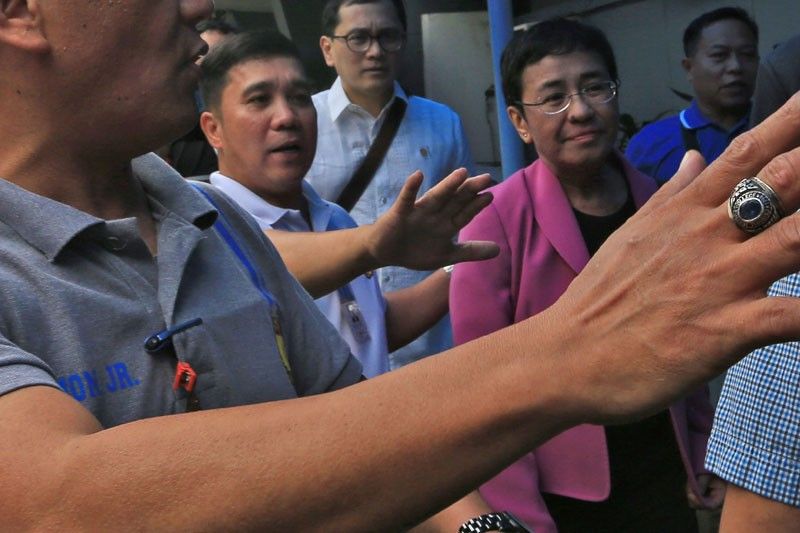 The Bureau of Internal Revenue accused Rappler Holdings Corp. and its executives of willful attempt to evade or defeat tax and for deliberate failure to supply correct and accurate information on the company's income tax and value-added tax returns in 2015.
The STAR/Edd Gumban
DOJ summons Rappler for tax evasion hearing
MANILA, Philippines — The Department of Justice has summoned executives of Rappler Inc. as it starts its probe into the online media outfit's tax evasion case.
A report from the STAR said that the justice department has asked the executives of Rappler to attend preliminary investigation hearings over the P133.84-million tax evasion complaint they are facing.
DOJ summons Rappler execs in P133-M tax evasion raps, sets Apr.24, May 7 hearings @PhilippineStar

— Edu Punay (@edupunay) April 17, 2018
The hearings are set on April 24 and May 7, at the DOJ compound in Manila.
The Bureau of Internal Revenue, on March 8, slapped Rappler with a tax evasion case for its alleged filing of incorrect information on its income tax and value-added tax returns in 2015.
Named as respondents in the complaint are Rappler Holdings Corp. President Maria Ressa and Treasurer James Bitanga.
The tax evasion case is just one of the legal battles Rappler is facing. The Securities and Exchange Commission has ordered the closure of the media outfit after it found out that the company violated constitutional restrictions on ownership and control of mass media entries.
Rappler sought the Court of Appeals on the case.
The media entity's board is also facing a suit over its alleged violation of the laws on cybercrime over an investigative report published in 2012.
The Malacañang, citing the SEC decision, has also barred Rappler from its compound, as well as coverages of President Rodrigo Duterte. — with a report from Edu Punay