New prosecution panel begins reinvestigation of Espinosa, Lim cases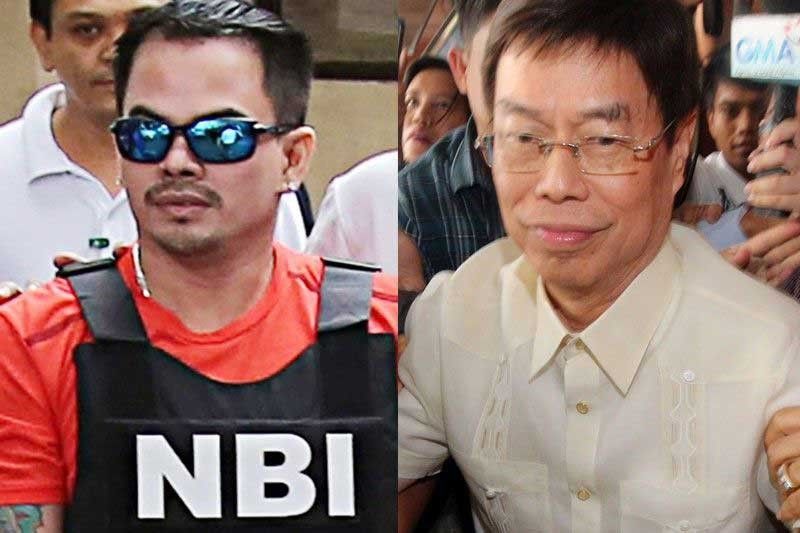 MANILA, Philippines — A new panel of Department of Justice (DOJ) prosecutors will start today its reinvestigation into the complaint filed by the Philippine National Police against self-confessed drug dealer Kerwin Espinosa and businessman Peter Lim.
The DOJ panel is composed of Senior Assistant State Prosecutor Juan Pedro Navera, Assistant State Prosecutor Anna Norren Devanadera and Prosecution Attorney Herbert Calvin Abugan.
They will review the dismissal of the drug charges against Espinosa, Lim and other drug lords, which drew public criticism and led to the resignation of former justice secretary Vitaliano Aguirre II.
The reinvestigation would allow the parties to submit additional evidence to support their respective positions.
The panel would also tackle Lim's motion asking the prosecutors to conduct a separate probe and speedy resolution of his cases.
Apart from Lim and Espinosa, the other respondents were convicted drug lord Peter Co, alleged drug dealers Lovely Impal, Marcelo Adorco, Max Miro, Ruel Malindangan, Noel Pepito and 11 others.
Meanwhile, government prosecutors were accused of committing forum shopping when they split the charges in connection with the P6.4-billion shabu shipment filed before the courts.
Alleged customs fixer Mark Taguba and businessman Richard Tan have filed separate motions seeking to dismiss the drug charges filed against them by DOJ prosecutors before the Valenzuela City regional trial court (RTC).
Tan and Taguba were among those indicted by the DOJ for the shipment of 602 kilos of shabu from China that slipped through the Bureau of Customs (BOC) and delivered to a warehouse leased to Tan in Valenzuela last year.
In his motion filed before the Valenzuela RTC Branch 284, Tan, also known as Chen Julong, accused the DOJ of committing double jeopardy by splitting the criminal information into two – drug delivery and drug importation – without the approval of the prosecuting panel. – With Marc Jayson Cayabyab