Beyond Boracay: El Nido, Panglao face environmental problems too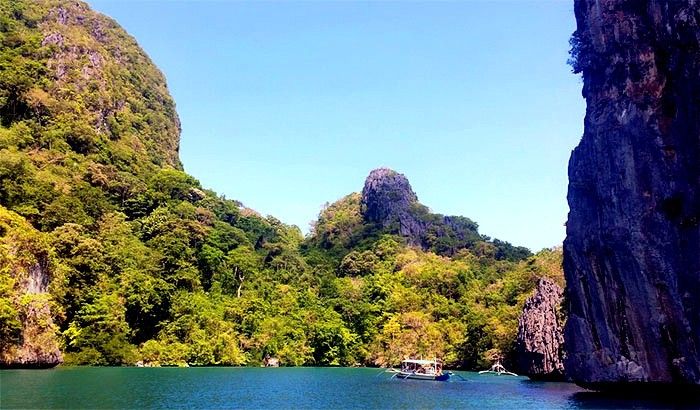 MANILA, Philippines — An official of the Environment department on Tuesday said that other internationally-acclaimed islands that have become tourist destinations are also facing environmental challenges.
In a forum on Philippine coastal tourism, marine pollution, and the law, called "Trashing Paradise," Eligio Ildefonso, executive director of the National Solid Waste Management Commission, said El Nido in Palawan and Panglao in Bohol are among the tourist spots which may likely follow Boracay in terms of environmental problems.
Ildefonso said both El Nido and Panglao are known for their white sand beaches and clear and clean water. However, they are raising growing concern over water pollution and other environmental problems also faced by small towns with booming tourism.
Due to this, Ildefonso said the two tourist destinations may also face possible if the environmental woes worsen.
The DENR official said the agency inspected 205 hotels and other lodging places, 111 tour operators, 24 spa clinics, 92 restaurants, 62 buildings being constructed and 40 establishments without business permits in El Nido as of Feb. 23, 2018.
The inspection led to the discovery of several environmental problems in El Nido.
READ: El Nido resorts up for inspection
"The town lacks centralized sewage treatment plant that can handle the more than 50 cubic meters of sludge collected by the LGU (local government unit) daily," Ildefonso said in the forum hosted by the UP Institute of Maritime Affairs and Law of the Sea.
Ildefonso said Panglao island, which has world-class diving areas, was discovered to be swarming with resorts that have no septic tanks and proper waste disposal facilities. He said this may threaten the quality of its beaches.
He added that the island also suffers environmental woes because of unrelated development, lax enforcement of laws and a continued surge in tourists arrivals.
Comparing the two islands to Boracay, Ildefonso said the island which is slated to be shut down by April 26, had "immense environmental problems" which include intrusions on the forestlands and wetlands, water pollution, traffic caused by unchecked construction of establishments that made the streets narrower.
Sustainable tourism eyed to resolve environmental woes
To prevent the El Nido and Panglao from going the way of Boracay, Ildefonso said Environment Secretary Roy Cimatu ordered an intensified cleanup drive in El Nido.
The Environment department meanwhile mobilized a regional investigating team in Panglao to determine the compliance of resorts and commercial establishments in the Clean Water Act and Solid Waste Management Act.
Cimatu made the instruction as he wanted to address the concerns on water pollution and sewage disposal, among others.
"The government has also urged the local executives of Panglo, specifically Panglao Island and Tagbilaran Executive Council led by Bohol Gov. Edgar Chatto to formulate a long-term plan for the island to prevent the current situation in Boracay which is facing serious environmental problems and to ensure the sustainability of its environment," Ildefonso said.
The solid waste management chief also said the solution to the growing concerns in the two islands is the sustainable tourism.
"This requires thinking long term [around 10 to 20 years] and realizing that change is often cumulative, gradual, and irreversible," Ildefonso said.
Ildefonso stressed that all stakeholders including the indigenous people, local communities, visitors, industries and the government must cooperate to prevent the deterioration of nature sites.
"We all have a fair share to keep cleanliness and beauty of these tourist spots," he said, adding that this may also be addressed by policies and practices, among others.
Last Wednesday, President Rodrigo Duterte approved the DENR, Department of Tourism, Department of Interior and Local Government's recommendation to close Boracay for six months to pave way for its rehabilitation. He earlier said the island has become a "cesspool."
Related video: