Roque says rights groups likely used by drug lords to impede narcotics crackdown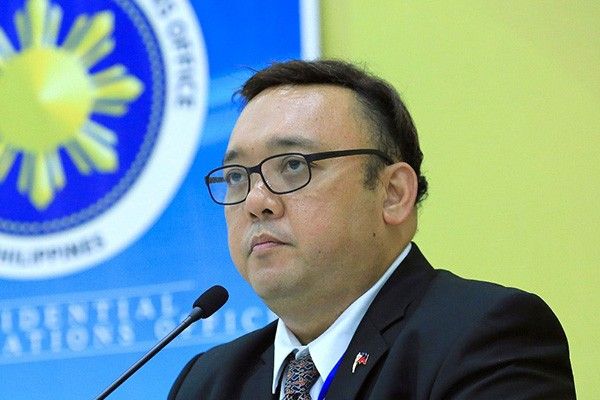 MANILA, Philippines — Drug lords may be using some human rights groups to derail the Duterte administration's war on narcotics, Malacañang said Monday, as it decried what it called the "vicious" attacks against the controversial campaign.
Presidential spokesman Harry Roque said the anti-illegal drugs crackdown, which has left more than 3,000 suspected drug personalities dead, has been hurting the multi-billion peso narcotics industry.
"The attacks against the president's war on drugs have been vicious and non-stop. We, therefore, do not discount the possibility that some human rights groups have become unwitting tools of drug lords to hinder the strides made by the administration," Roque said in a statement.
Roque said billions have been lost because of the voluntary surrender of more than a million drug users, the arrest of thousands of drug personalities and the seizure of clandestine drug laboratories and factories.
"To continue to do and thrive in the drug business, these drug lords can easily use their drug money to fund destabilization efforts against the government," he added.
Roque's statement is the latest of a series of tirades against critics of the administration's war on illegal drugs, which has earned Duterte a complaint in the International Criminal Court.
Duterte's war on illegal drugs, the centerpiece program of his administration, has been criticized here and abroad for allegedly encouraging human rights violations and extrajudicial killings, an allegation that officials have repeatedly denied.
Last month, the ICC announced that it would conduct a preliminary examination on the anti-drug campaign, drawing the ire of Duterte, who claimed that the tribunal has no jurisdiction over the matter. The preliminary examination stemmed from a communication by lawyer Jude Sabio, who accused Duterte of involvement in the deaths of more than 7,000 drug suspects.
Earlier this month, Duterte withdrew the Philippines' ratification of the Rome Statute, the treaty that created the ICC, citing what he described as "outrageous attacks" against him by officials of the international tribunal and the United Nations. The President said the ICC is being used as a "political tool" to harass the Philippines and to interfere with its internal issues.
Duterte, who earlier claimed that he was ready to answer all the allegations against him, also stressed that "never in a million years" would the ICC have jurisdiction over him.