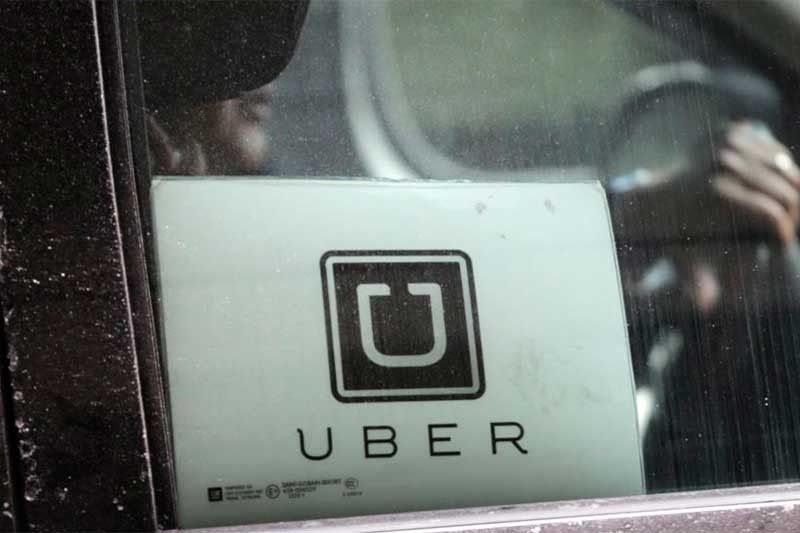 In this March 15, 2017 file photo, an Uber car drives through LaGuardia Airport in New York.
AP/Seth Wenig, File
Uber to pullout from Southeast Asia — report
(philstar.com) - March 26, 2018 - 10:54am
MANILA, Philippines — Ride-hailing app Uber is expected to announce its agreement with rival Grab, which involves its exit from Southeast Asia, according to a report.
Bloomberg sources said the deal covers all of Uber's Southeast Asian operations, including Uber Eats. The US-based company, however, will have a stake of between 25 and 30 percent in the new combined business.
The announcement of the deal between San Francisco-based Uber and Singapore-based Grab is seen to be released as early as Monday in Singapore.
Earlier this month, Bloomberg had reported that Grab is finalizing a deal to acquire Uber's business in the region.
Under the agreement, Grab would buy the operations of Uber in Southeast Asia while Uber would take a stake in Grab, according to Bloomberg sources.
The deal between the ride-hailing services would be similar to the deal between Uber and China's Didi Chuxing, where the former sold its local operation in exchange for equity.
Grab started as a taxi-hailing app in Kuala Lumpur in 2012 before becoming one of the leading ride-hailing services in the region. It currently offers services in Cambodia, Indonesia, Malaysia, Myanmar, the Philippines, Singapore and Vietnam.
In July 2017, the Land Transportation Franchising and Regulatory Board slapped a P5-million fine on Uber and Grab for allowing the operation of at least 50,000 colorum drivers.
Grab Philippines admitted that they have 28,000 active drivers but only around 3,000 have valid provisional authority to operate. Uber Philippines said that they have similar numbers but refused to disclose actual numbers.
The LTFRB suspended the operations of Uber on Aug. 14, 2017 due to "indisputable" violations of the ride-sharing company.
The regulatory board lifted Uber's suspension after the ride-sharing service paid P489.2 million in penalties, including a P190-million fine. — Patricia Lourdes Viray