Con-Com head Puno: Anti-dynasty provision 'prerequisite' to federal shift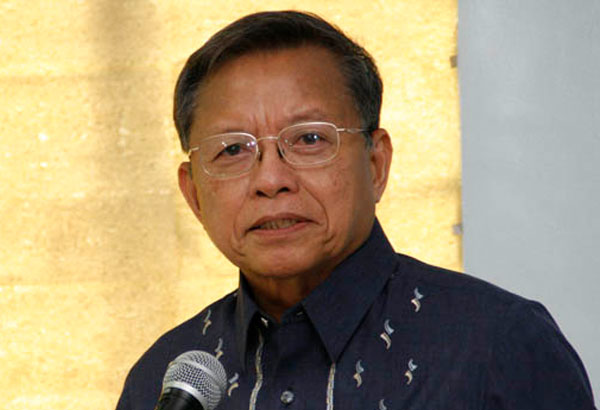 MANILA, Philippines — A provision banning political dynasties is a "prerequisite" for the proposed shift to a federal system of government, the head of a 20-member consultative panel created by President Rodrigo Duterte said Tuesday.
"Personally, I have said the prohibition against political dynasty is a sine qua non (without which, nothing) requirement—a condition precedent before we shift to federalism," Reynato Puno, a former chief justice and current chairman of the Consultative Committee tasked with reviewing the 1987 Constitution, told a press conference.
Duterte, whose children had been elected to office in Davao City, is against any moves that would remove family dynasties, whose machinery and political control have left little room for discussions on much-needed reforms for years.
Under the Con-Com's proposed provisions for a federal charter, incumbent officials cannot be succeeded by any relative up to the second degree.
Second-degree relatives are also prohibited from simultaneously running in an election or holding more than one position.
Congress, which has representatives of political clans in its ranks, is holding parallel discussions on proposed amendments to the 1987 Constitution. The current constitution prohibits political dynasties but Congress has repeatedly failed to pass an enabling law for the ban.
'Evolutionary federalism'
Sought for comment on the president's position on the matter, Puno maintained that Con-Com is an "independent body." Members of Congress have also said that the body is merely recommendatory.
Puno also did not discount the possibility of the panel discouraging the shift to a federal setup should the consultative body find that certain aspects are not workable under the new system.
"Right now, you have these powers already cornered by these political dynasties... how can you do that (shift to federal system) without first regulating or prohibiting political dynasties?" he said.
"But the greater possibility is to accomplish the shift to federalism in an evolutionary way," he added.
The switch to a federal system was one of the key planks of Duterte's election campaign, along with his deadly war on drugs.
The country currently employs a unitary form of government, with much of the power emerging from Manila although many functions have been devolved to local governments.
Attempts to amend the 1987 Constitution have generated mixed reactions from people, with critics accusing third-term House members of trying to extend their stay in power, or of seeking to prolong Duterte's single six-year term.
But Duterte has repeatedly said he would prefer to retire earlier.