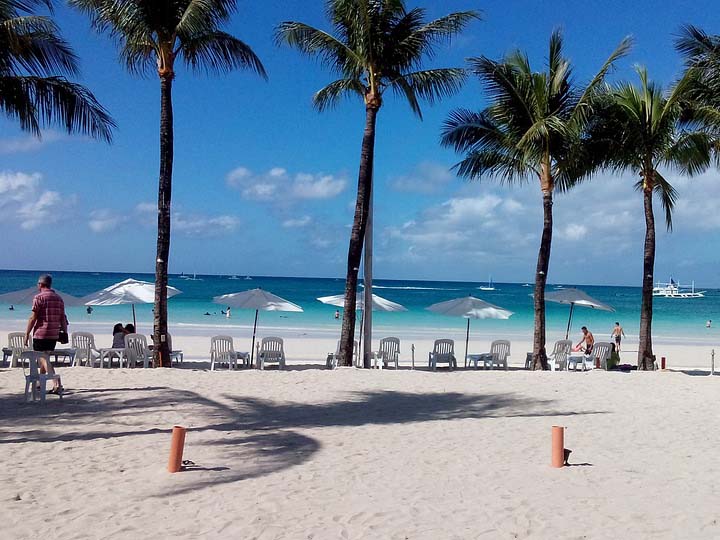 The Departments of Environment and Natural Resources, Interior and Local Government and Tourism recently recommended the closure of Boracay for a maximum of one year to allow the rehabilitation and recovery of the tourist island from its environmental woes. Pixabay
Nancy Binay alarmed over 1-year Boracay closure
MANILA, Philippines — Totally closing Boracay Island for one year may not be the best solution for the island and its locals, Sen. Nancy Binay said Friday.
The Departments of Environment and Natural Resources, Interior and Local Government and Tourism had recommended the closure of the world-famous island for its rehabilitation.
Binay, chair of the Senate tourism committee, said that the three government agencies that recommended the closure of the island did not consider the likely loss of 17,000 jobs.
"Although we all agree that a moratorium on building construction be imposed, and we share the same observation that overcommercialization has created a serious environmental disaster, pero parang isang apeto lang ng problema ang nakikita ng DENR, DILG at DOT," Binay said in a statement.
The senator also noted that the DENR and the DOT does not have a concrete plan for those who will be displaced by the closure.
"A phase-by-phase rehabilitation where government can strictly enforce the law and at the same time implement the needed corrective measures could be the better option for Boracay," the senator said.
DENR Secretary Roy Cimatu, DILG officer-in-charge Eduardo Año and Tourism Secretary Wanda Teo made the recommendation to close the island on Thursday.
"For public health, public interest, and general welfare, I recommend to the President the closure of Boracay island as tourist destination for a maximum of one year effective one month after the declaration," Cimatu said.
The three government agencies also recommended the upgrading of the island's sewerage system, installation of required solid waste management facilities, removal of illegal structures, road widening and rationalization of a transportation system.
President Rodrigo Duterte, meanwhile, said that he is ready to blow up illegal establishments in Boracay if the need arises.
The president had called the island a "cesspool" due to the lack of proper sewerage system.
"The last I heard is that the local government may even ask the President for assistance to call in the Marines if need be. So when I heard that report, I told them, 'send the letter because I'm sure the President will not hesitate to send in the Marines and even use dynamite to blow up the illegal structures there'," presidential spokesperson Harry Roque said.