WB sees improvements in Phl school system but problems remain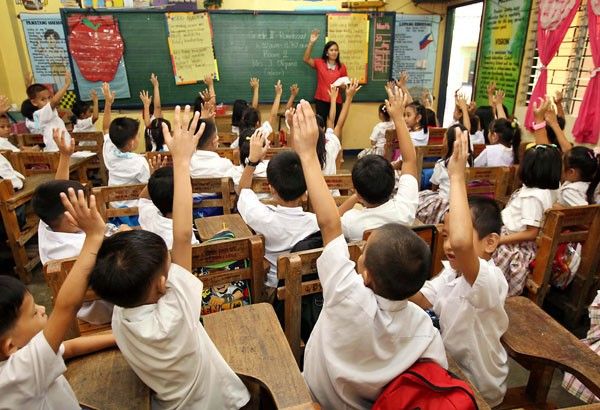 MANILA, Philippines — Public funds sometimes fail to reach schools in the Philippines or are not used as intended, the World Bank group said in its report, adding that agencies that manage education often lack the capacity to use resources effectively.
In its new education report on East Asia and the Pacific, the Washington-based multilateral lender said learning isn't happening in many countries and communities, leading to a "terrible" waste of resources and of human potential.
"Learning conditions are almost always much worse for the disadvantaged, and so are learning outcomes," it added.
Based on 2003 World Bank data, students in the Philippines scored below average on internationally comparable tests despite the East Asia region being the home to seven out of 10 most successful education systems in the world.
Schools in the Philippines that served poorer students also received a smaller share of their intended allocation than schools serving wealthier students.
"The Philippines recently embarked on an ambitious education reform backed up with significant increases in public investment," the lender said in its report, referring to the shift to the K-12 curriculum.
"Despite a 19-fold increase in the infrastructure budget between 2005 and 2015, lack of government capacity to manage such a massive school building program has meant that a large share of the resources remained unspent," it added.
Poor parents make difficult choices about whether to educate their children, World Bank also said in its report, which found that in the Philippines, schooling requires trade-offs for poor parents.
"In most low-income countries, students who have to repeat grades or who exceed the average age of their classmates by several years are more likely to drop out before completing primary school," World Bank said.
"In the Philippines, a child's perceived educational ability is a key determinant of whether parents choose to keep him or her in school, or in the workplace instead," it added.
Policies
To unlock student potential in the region, World Bank said countries must be demanding but also supportive of teachers.
World Bank also pointed out that children learn to read most effectively in the language they speak at home.
The increased skill from learning to read in their mouther tongue can also translate into greater skill in a second language, it added.
"Students participating in a pilot in rural Philippines, where they received instruction in their local language, showed significantly higher reading and math scores than students in traditional schools, which used English and Filipino," it said.
"Likewise in pilot interventions in Malawi and the Philippines, students instructed in their mother tongue also performed better in English reading later on."