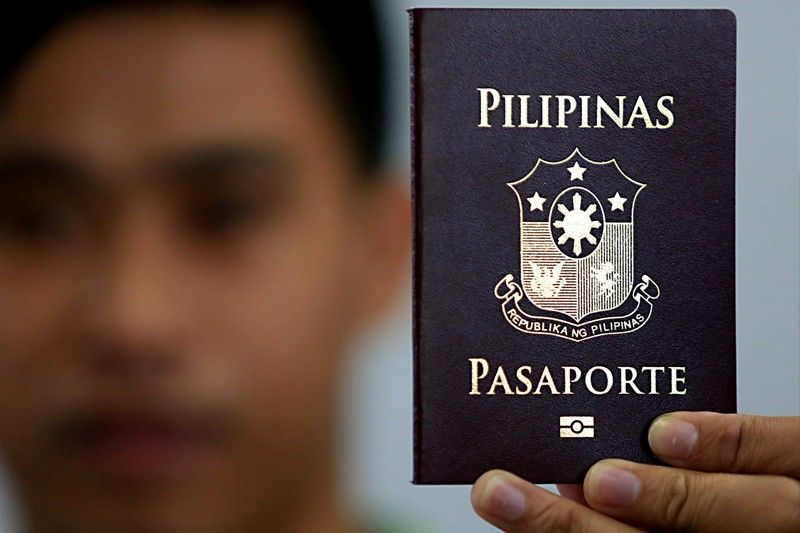 The DFA does not charge for passport appointments but "fixers" have been taking advantage of the high demand for slots. Edd Gumban, file
Avoid passport appointment fixers, DFA reminds public
(Philstar.com) - March 4, 2018 - 5:45pm
MANILA, Philippines – The Department of Foreign Affairs once again warned passport applicants not to deal with fixers who sell passport appointment slots.
Ricarte Abejuela III, acting director of the Passport Division of the Office of Consular Affairs, reminded passport applicants that Facebook postings offering passport appointments are scams.
"Scheduling an appointment online is completely free," Abejuela said in a DFA release.
The DFA official said that the agency opens slots daily for the March to June schedule of passport appointments. Abejuela advised applicants to promptly check the schedule.
"Because the demand is so high, we run out of slots very fast," he said.
Abueleja said the DFA also launched the Passport on Wheels Program to address the high demand for slots. The program assigns four POW vehicles that make rounds in various local government units to process applications of those waiting to secure an appointment.
Abueleja made the reminder after more than 20 individuals who sold passport appointment slots were arrested by the authorities last week.
The 23 apprehended fixers were identified by the police as follows:
Nenita Ugalde, 63
Noelito Ventura, 46
Marlon Narvaez, 35
Amalia Tagarilo, 44
Marilyn Tabay, 52
Michael Montel, 42
Alejandra Sacdalan, 48
Jonathan Tagarino, 46
Yolanda Villanueva, 45
Gina Carbon, 47
Maila Caluya, 47
Ligaya Banares, 63
Zaldy Pelonia, 52
Lilia Felix, 54
Roselyn Oliveros, 28
Rosalinda Zamora, 40
Criza Mae Castor, 24
Aileen Casita, 51
Marivic Arojo, 33
Mark Justine Doromal, 29
Ricardo Rojas, 50
Vilma Evite, 46
Evangeline Soriano, 52
The fixers were arrested in separate operations in various DFA offices in ASEANA, Parañaque; in Libertad, Pasay; and in Gate 3 Plaza in Taguig.
Chief Superintdendent Tomas Apolinario, Southern Police District director, said police officers posed as passport applicants to arrest the fixers. The surveillance on the individuals started on February 15.
The surveillance operation was conducted after the DFA received reports that a number of fixers offer passport appointment schedules for a fee.
The arrested fixers will be charged for violation of the Anti-Red Tape Act, estafa (fraud) and others. – Rosette Adel