Cayetano: More research in Benham Rise advantageous to us
January 24, 2018 | 3:25pm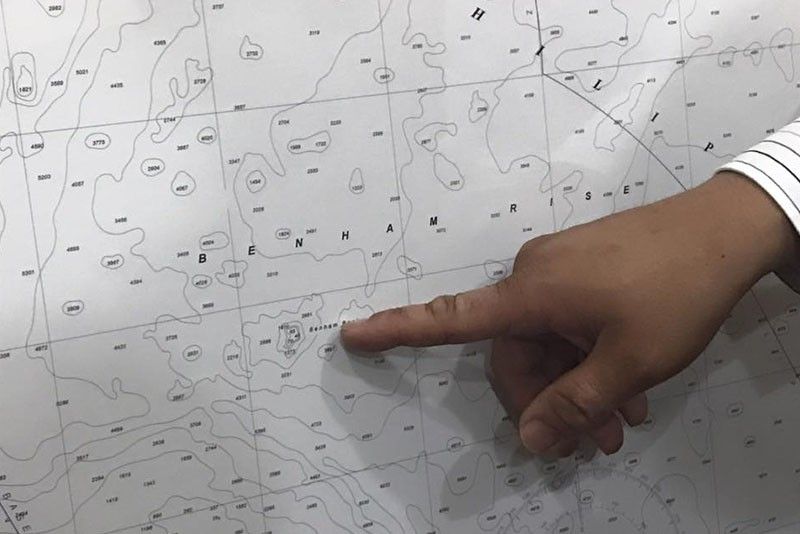 MANILA, Philippines — Justifying the Department of Foreign Affairs' decision to allow China to conduct a maritime scientific research in Benham Rise, Secretary Alan Peter Cayetano said that more research requests would be more beneficial for the country.
The government has been receiving criticism for allowing China to explore the underwater plateau off the coast of Aurora province.
Earlier this week, presidential spokesperson Harry Roque said that the Philippine government could not conduct research in Benham Rise without the help of China.
Cayetano, meanwhile, noted that the Philippines had approved requests from the US, China, Japan and South Korea for the past 18 years.
"Whether it's protecting the environment or any sovereignty rights, meaning economic rights, in Benham Rise, Philippine Rise, it's more advantageous to us na mas maraming mag-research," Cayetano said in an interview on Tuesday.
Since 2000, the US had requested for 13 scientific research missions in Benham Rise, all of which were approved, according to Cayetano.
China made 18 MSR requests but only two were granted while all the requests of Japan (nine) and South Korea (four) were approved. Germany made two MSR applications but were all denied.
Data from the DFA shows that the US has been conducting research in Benham Rise since 2005 while China has been requesting for an MSR in the region since 2004.
The US, China, Japan and South Korea have been requesting to conduct a scientific research in the region years before the Philippines filed its claim in Benham Rise in 2009. The United Nations Commission on the Limits of the Continental Shelf approved the submission of the Philippines in 2012 with respect to the limits of the continental shelf in the region.
Breakdown of marine science research in Benham Rise / Luzon Straight
2004
2005
2006
2007
2008
2009
2010
2011
2012
2013
2015
2016
2017
Total/Granted
United States
1
4
2
4
1
1
13/13
China
2
1
2
1
1
1
3
1
3
3
18/2
Japan
1
1
1
3
2
1
9/9
South Korea
1
1
2
4/4
Germany
1
1
2/0
Cayetano, meanwhile, clarified that the research requests in Benham Rise were not considered as exploration or development.
"Pagka exploration, development, fisheries, papasok na diyan ang DA, papasok na DENR, papasok na 'yung Department of Energy. This is scientific research," Cayetano said.
As long as the countries follow the guidelines for the research, such as having a Filipino scientist on board and sharing data afterward, the requests will be granted.
"So makikita mo na mas lamang ang Pilipinas kung lahat puwedeng mag-research doon," the DFA chief added.
National Security Adviser Roilo Golez, on the other hand, warned that Beijing might be "lusting" after the resources in Benham Rise.
"Why China? What benefit will be derived by allowing China to do research or survey in Benham Rise which we can do or maybe in partnership with a neutral country like France, Japan, the US that have no claim on our exclusive economic zone," Golez said in a television interview.
Golez pointed out that China's interest in Benham Rise might have territorial implications after it occupied Mischief Reef and Scarborough Shoal in the West Philippine Sea.
RELATED: Alejano: Chinese research ship 'Kexue' has arrived to study Philippine waters