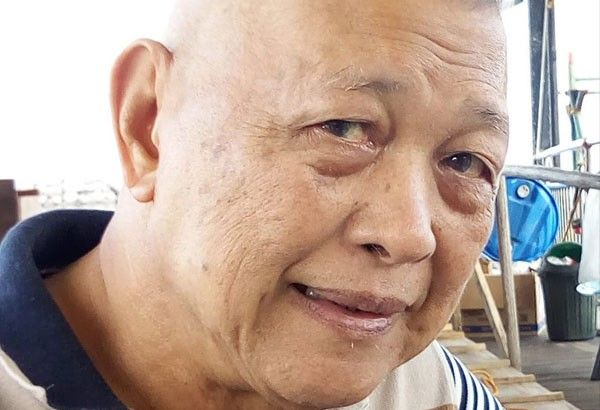 Ex-general invents revolutionary wind turbine
MANILA, Philippines — A retired military general, former communist rebel and corporate executive has developed a wind turbine technology that could offer renewable wind power as a mainstream power source.
Retired brigadier general Victor Corpus, 73, said his "Nautilus wind turbine" has an enclosing structure that makes use of the principle of "weirs" – built-in rivers to redirect water flow either for hydropower or to trap fish, and to achieve multiple maximum areas of wind velocity to generate energy.
"It's velocity-cubed. There is an exponential increase in the energy generated by the usual wind turbines of windmills," he explained.
The Nautilus wind turbine is also much cheaper to adopt.
"Unlike with windmills, you don't have to build high towers. It is ground based, so it's cheaper and easier to build, operate and maintain," Corpus explained.
"With our Nautilus wind turbine, we have solved the technical flaws of both the horizontal axis and vertical axis wind turbines, which basically have similar problems of high energy spillage," he added.
Corpus retired with the rank of brigadier general in 2004. After his retirement from the Armed Forces of the Philippines (AFP), he was appointed to the board of state energy firm Philippine National Oil Corp.- Alternative Fuels Corp. (PNOC-AFC) in 2005.
It was during his stint at the PNOC-AFC that he got an extension education on renewable energy.
"I got really interested because I learned that the Philippines, because it is composed of so many islands, has enough resources, ocean resources, or ocean tidal resources that can supply the whole country with clean energy. So I started my research on tidal currents," Corpus said.
Since he got out of government service for good in 2006, Corpus has been researching and developing a renewable energy source.
Corpus' initial efforts were at developing turbines to generate energy from ocean tides, but his breakthrough came in the aftermath of a typhoon.
When he was doing experiments in swimming pools and in the seas in Lubang island, Mindoro, a natural disaster pushed his research and development to a different direction, which later turned out as the right one.
Corpus said the experimental ocean tidal turbine he built was blown away by terrible waves and gales brought by a typhoon that struck in 2009, forcing them to build another prototype.
During the process of installing the ocean tidal turbine prototype into a section of the seas around Lubang island, he set down the prototype by the beach. He noticed that the winds blowing incessantly into Lubang island had easily sent the turbines spinning angrily, effortlessly generating power for a generator connected to the turbine.
"It was the eureka moment for the Nautilus," Corpus said.
Corpus, a graduate of the Philippine Military Academy Class of 1967, said the general engineering courses offered at PMA helped him a lot in inventing the Nautilus wind turbine.
"At PMA, we were taught various engineering disciplines as part of the curriculum. There's mechanical, civil, electrical. So we have background in the different fields of engineering. We understand the general principles, but we don't have specialization. But for me, this worked in my favor," he said.