House to finish Chief Justice Sereno impeachment in March
January 4, 2018 | 12:00am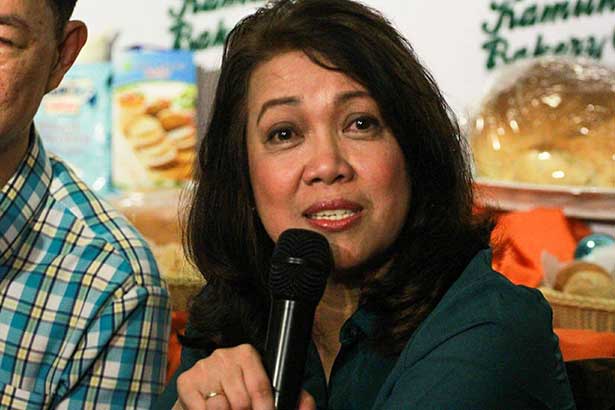 MANILA, Philippines — The hearings on the impeachment complaint against Chief Justice Maria Lourdes Sereno would be finished in two months and one week, Speaker Pantaleon Alvarez said yesterday.
He said the committee on justice that is hearing the impeachment complaint should be ready to submit its report and the House could vote on it before Congress starts its seven-week Holy Week recess on March 24.
Oriental Mindoro Rep. Reynaldo Umali, chairman of the justice committee, said the same thing.
"By next month, we will be able to terminate the hearings and submit for plenary approval our committee report by March. Maybe by May this is already with the Senate for trial. This is my personal timetable," Umali said.
Both Alvarez and Umali said the process could not be rushed because the House would want to have strong evidence in case it votes to impeach Sereno.
"We want to avoid the mistakes in the Corona impeachment," Alvarez said, noting that the House prosecution panel was still searching for evidence after the chamber elevated the complaint against then chief justice Renato Corona to the Senate for trial.
Alvarez said several of the charges against the late chief justice had to be subsequently dropped, and Corona was convicted and ousted on only one charge – failure to declare certain assets in his statement of assets, liabilities and net worth.
Umali, for his part, said he was forced to move his December 2017 deadline because more Supreme Court justices manifested their willingness to testify before the committee.
"We are not rushing this especially since there are others who want to testify," Umali said, noting that SC Justices Teresita de Castro, Noel Tijam, Francis Jardeleza and retired justice Arturo Brion already made their appearances.
Five more incumbent SC magistrates – Justices Antonio Carpio, Samuel Martires, Mariano del Castillo, Diosdado Peralta and Andres Reyes Jr. – have reportedly expressed their willingness to testify against Sereno, and are just waiting for the invitation.
So far, Umali admitted that only five or six of the 27 allegations lawyer Lorenzo Gadon made in his impeachment complaint have been covered and discussed by members of the committee on justice.
Strength in numbers
Alvarez reiterated that he and his colleagues have the votes to impeach Sereno in case they decide to do so.
"We could have done that if we wanted to rush this process by not going through the committee on justice hearings," the Speaker said.
But through the hearings, Alvarez said several of the accusations have been strengthened.
"So many people want to testify, not only Supreme Court justices," he said.
As to allegations that some justices who have testified against Sereno have personal differences with her, Alvarez said people should look at the impeachment charges instead of the motivations of witnesses.
Asked if Sereno could expect a fair hearing from the House, Alvarez gave an affirmative answer.
He reiterated that the Chief Justice should attend the justice committee hearings so she could answer the charges against her.
Sereno, through her lawyers, has urged the House to immediately transmit the complaint to the Senate, where they said they expected a fair trial.
If the House votes to impeach Sereno in March, her Senate trial could begin when lawmakers reconvene on May 14 after their Holy Week vacation.