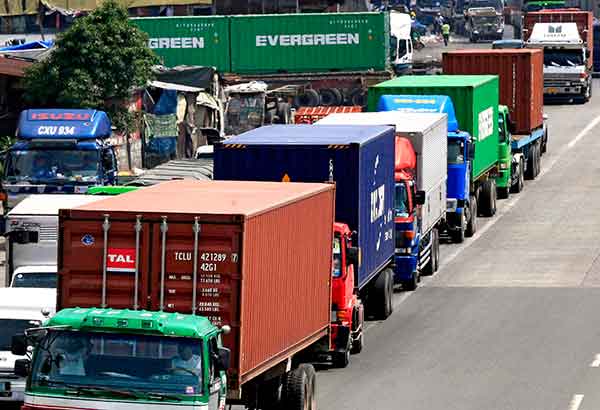 Thomas Orbos, undersecretary for Road Transport and Infrastructure of the Department of Transportation (DOTr), said they are now in talks with truck owners and bus operators nationwide for the eventual phaseout of their units not compliant with Euro 4 standards for engines. File
Old buses, trucks next to be phased out
MANILA, Philippines — Old and dilapidated trucks and buses will be the next to be banned from roads as part of the public utility vehicle modernization program, which kicked off at the start of the year with the gradual phaseout of old jeepneys.
Thomas Orbos, undersecretary for Road Transport and Infrastructure of the Department of Transportation (DOTr), said they are now in talks with truck owners and bus operators nationwide for the eventual phaseout of their units not compliant with Euro 4 standards for engines.
Orbos said they have created a technical working group to thresh out ways of ensuring a smooth phaseout of trucks and buses with questionable roadworthiness or are deemed pollutants.
"They're next in line," he said in Filipino, adding they are continuously coordinating with operators of trucks and buses regarding the phaseout.
Asked about the timetable for the phaseout of old trucks and buses, Orbos said he could not tell yet but stressed it should be done immediately or at least within the year.
Just like the procedure for jeepneys, old trucks and buses will not be immediately removed if they pass the roadworthiness test of the DOTr.
The government has set a two- to three-year transition period for the full modernization of public utility vehicles.
Orbos said roadworthiness – not age – would be the principal basis for determining whether a vehicle would be allowed during the transition period. "Because if we base it on age limit, most of them will not make it," he said in Filipino.
He emphasized the phaseout would be done in such a way that it would not inconvenience commuters or hamper the flow of goods.
Orbos also bared the launch "within the next few weeks" of 100 to 500 new jeepneys in some parts of Metro Manila and Tacloban City covered by a new route rationalization system.
In Metro Manila, the new jeepneys will initially ply routes in Manila, Taguig City and Quezon City. In the first quarter of the year, Orbos said they will launch 500 to 3,000 more new jeepneys.
He said a route rationalization plan is still being finalized for other areas outside Metro Manila by local government units concerned as mandated by the Omnibus Franchising Guidelines.
Orbos said an Inter-Agency Council on Traffic – composed of representatives from the DOTr, Land Transportation Office, and Land Transportation Franchising and Regulatory Board – has approved the impounding of jeepneys that will fail roadworthiness tests beginning next week through the Motor Vehicle Inspection System. But flunkers may be made to undergo another test after upgrading their units, he said.
"We will be very strict. Vehicles in bad condition should not be used in the first place," he said.