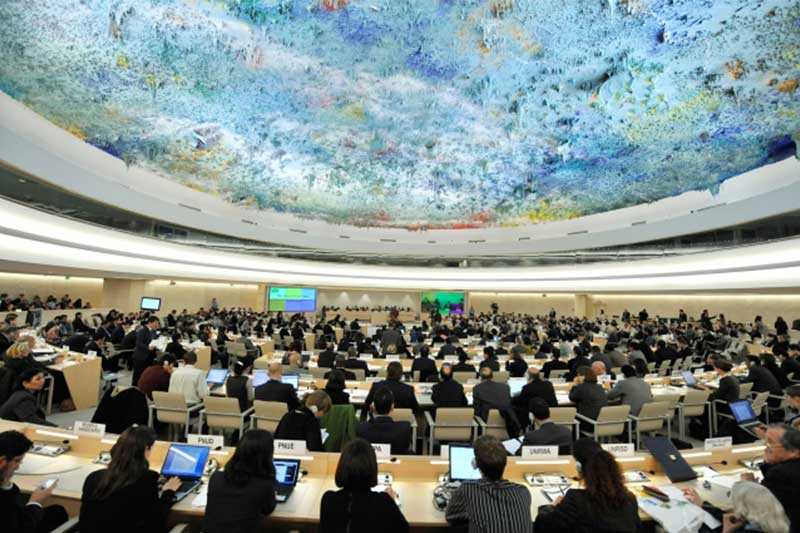 At a joint training program on "Regional Law Enforcement in New Psychoactive Substances" in Singapore, the UN Office on Drugs and Crime said officials from 11 Southeast Asian and Pacific Island countries made the call that reaffirms the emphasis on health and welfare of humankind as the founding purpose of international drug conventions. UN/Released
UN on drug problem: People first through health, rights
MANILA, Philippines — Member-states of the United Nations have called for a balanced approach to the world problem on drugs by putting people first through approaches that attend to health and human rights, and promote the safety and security of all societies.
At a joint training program on "Regional Law Enforcement in New Psychoactive Substances" in Singapore, the UN Office on Drugs and Crime (UNODC) said officials from 11 Southeast Asian and Pacific Island countries made the call that reaffirms the emphasis on health and welfare of humankind as the founding purpose of international drug conventions.
Singapore and UNODC teamed up for a pilot initiative to combat the growing and global challenges posed by new psychoactive substances. It is aimed at helping developing countries in the region achieve development goals, including the 2030 Agenda for Sustainable Development.
It also supports the implementation of the relevant operational recommendations outlined in the Outcome Document of the 2016 UN General Assembly Special Session on the World Drug Problem, which called for member states to adopt measures to address the challenges posed by new psychoactive substances (NPS).
"Let us be clear, the threat of NPS is very real. NPS, including fentanyl analogues, continue to multiply and evolve. Fentanyl analogues, for example, are helping to fuel tragic increases in opioid overdoses," said UNODC executive director Yury Fedotov.
During the training, experts and law enforcement practitioners from Singapore, the US Drug Enforcement Administration and Australian Federal Police shared their expertise on legislative responses, forensic identification, field detection, enforcement and diversion of precursor chemicals.
The course allowed participants to gain a better understanding of the recent trends in the global and regional markets for NPS and to identify best practices in its detection and investigation.
It was conducted under the Singapore Cooperation Program, which is the country's primary platform in extending technical assistance to the developing world. Over 170 countries and territories have taken part in the program since its inception in 1992.
Meanwhile, UNODC said technology has become a cornerstone of criminality in just two decades, making close cooperation among countries a necessity to succeed against this challenge.
Criminals, after 20 years, are the unintended beneficiaries of technology and globalization as it enables criminals to work across regions, increasing their reach, their crimes and their profits, the group added.